Personal Trainer (and Investor) Buys Bronx Building Portfolio for $14.9M
---
---
Steven Satz, a personal trainer and an investor, has purchased two Bronx buildings for $14.9 million from Semper Fi Management 7 Corp., a South Carolina-based firm and Cavan Properties, a Bronx-based property owner, Commercial Observer has learned.
The pre-war buildings have a combined 101 residential units and seven retail units, spanning over 81,174 square feet. One of the buildings, a seven-story structure, is at 340 East 184th Street between Tiebout and Marion Avenues in Fordham Heights. The other one, a five-story building, is at 899 East 169th Street between Rev. James A Polite and Intervale Avenues in Foxhurst.
All of the apartments are rent-stabilized with an average rent of $1,067 per apartment. The buildings are comprised of 74 one-, 20 two-, six three- and one four-bedroom units.
The stores are a mix of mom-and-pop shops which include bodegas, a beauty salon, a karate studio, an air conditioning repair store and an appliance shop, Timour Shafran of Citicore, the broker on both sides of the deal, said via a spokeswoman.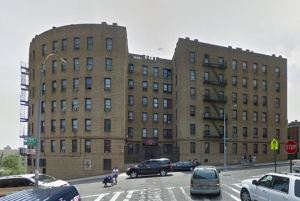 Shafran, Steven Benatar and Gem Algan of Citicore represented the Bronx-based buyer and the seller in the transaction. Citicore manages all of Satz's buildings.
"Satz plans to hold on to the buildings and improve the properties for increased cash flow," Shafran said in prepared remarks. "The buyer owned seven Bronx buildings and he sold six of them to purchase these two larger ones."
Satz sold a portfolio of six residential buildings in University Heights to San Francisco-based Prana Investments for $16.2 million this January, according to Shafran.