Q&A: Adam Roman, Chief Operating Officer at Stellar Management
---
---
Stellar Management is having a busy 2016. In January, the multifamily owner-operator sold 123 Lafayette Street for $33.5 million, more than three times what was paid for it three years ago, and last month it refinanced a portfolio of residential buildings with a $35.6 million loan from Astoria Bank. Its portfolio currently includes roughly 11,000 multifamily units, 1.5 million square feet of office space and 1.2 million square feet of retail space, and the portfolio is only expanding.
Adam Roman, the chief operating officer and a principal at Stellar Management, sat down with Commercial Observer to tell us everything— from his military beginnings to what's coming down the pipeline next.
Commercial Observer: How did you first get into the real estate business?
Mr. Roman: I was in the Navy for six years, and during my last two years I got my real estate license. I received my MBA from Columbia Business School with concentrations in real estate and finance, before working in investment banking [at UBS]. From there, I went to Stellar. I started off gradually and then learned more about the business and became more exposed to the industry and just loved it.
Did you take any Navy principles with you to real estate?
Yes. The Navy and the military in general is all about management and leadership. A lot of those fundamental skills and lessons are applicable across a variety of industries, and certainly in real estate and in property management.
Tell us about Stellar. When did you join the team?
Stellar was founded by Larry Gluck over 30 years ago. I joined the company a little over eight years ago and from the beginning was involved in asset management, operations, financial reporting and working with our partners and investors. I would say our fundamental investment thesis is pretty consistent. We focus on multifamily assets and office buildings, both of which normally have a ground-floor retail component. Additionally, we're generally long-term owners. We property manage and asset manage everything we own, so we're vertically integrated in that regard.
What normally piques your interest?
We focus predominantly on New York, the five boroughs. We're especially focused on Manhattan and Brooklyn. We like areas that have good access to public transportation and solid neighborhoods with good fundamentals.
Do you have any properties situated along the L subway line?
We don't. We do have a project at 211 McGuinness Boulevard in Greenpoint, which is right off the G train. I think [the L train closure] could be an interesting opportunity for assets and properties along the G line. It has historically been overshadowed by the L. Our Greenpoint project is a ground-up deal—it's a 200,000-square-foot apartment building with ground-floor retail. It has approximately 200 units, and it's actually an inclusionary housing deal—so it will have 40 affordable units in it.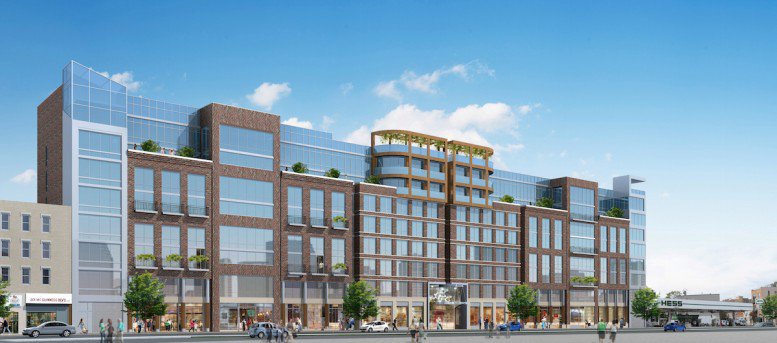 Do you have any tenants for the retail space yet?
We do not. Construction is expected to be complete next winter. We've spoken to several retail brokers, but it's still a little early for that.
Can you tell us about Stellar's retail development on the Upper West Side?
That project has been approved by the New York City Department of City Planning, and the plans are under approval by the New York City Department of Buildings. Once we get those approvals, we anticipate starting construction right away. It's on the Upper West Side, on Columbus Avenue between 92nd and 93rd Streets, and we're building 15,000 square feet of ground-floor retail space. It will have several small retail stores, and we imagine that, when it's built and leased-up, it will end up including the neighborhood retailers that are serving the local community. That's the tenancy that we imagine. We own around 2,000 units already on the Upper West Side—it's an area that we find attractive.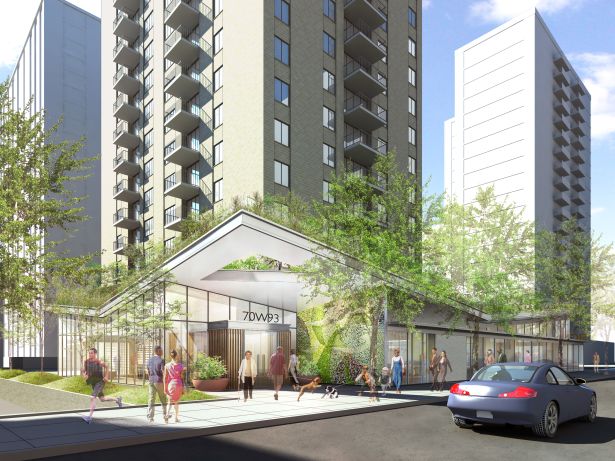 How do you find the appetite for financing new development projects in New York City right now?
We still find there to be really good access to capital, whether it's debt or equity. We predominantly focus on mortgage financing. We don't do a lot in the mezzanine or preferred equity space, and there is still a lot of interest by balance sheet lenders for core multifamily assets. We were pretty successful in getting our [$74 million] construction financing [from Bank of the Ozarks] for our Greenpoint project last year, and I thought the market was pretty deep when we went through that process. In terms of the regular financing that we do for our existing portfolio and new acquisitions, there is still a pretty strong market in our opinion. Rates popped at the beginning of the year, but they came back in.
 What remains in the pipeline for 2016?
We continue to stay active on the capital markets side. We have $220 million in financings that we are currently working on. Some of this recently closed, and the rest will be closing over the next 30 to 90 days. We're always looking at new deals, and we're constantly working the 11,000 units we have. We also have a 750,000-square-foot office building in Soho that is undergoing a major repositioning and rehabilitation. The project—One Soho Square—is on 161 Avenue of the Americas and 233 Spring Street. We're finishing up construction and actively leasing the building. We've signed several new leases and have many other leases in the pipeline. We're actually taking two buildings and combining them, and there's about 35,000 square feet of retail space, which will be complete over the next year or so. These buildings are 100-year-old buildings with tremendous ceiling heights, and so they should make for some spectacular retail. Even on the office side we're looking closely at amenities, so part of the project is building penthouses on top of the existing structures so that some of those new spaces will have a fair amount of outdoor space. The building has setbacks as you ascend, so we've activated those setbacks to make terraces as part of the office space. We try to be creative and stay ahead of the game.