Steven Hornstock Is ABS' In-House Mensch and Muscle
---
---
When it's time to clear out your tenants, who you gonna call? Steven Hornstock, aka Stretch, aka Stock.
At 6-foot-3-and-a-half, the 243-pound 67-year-old co-managing partner at ABS Partners Real Estate has a history of "cleaning up" (read: relocating tenants, not getting rid of bodies) residential and commercial buildings.
"I do a lot of tenant relocation because I'm so straightforward and honest and the tenants melt," Mr. Hornstock said with a smile.
At best, the tenants go quietly, happy to have a wad of cash in their pockets, moving expenses covered and upgrades to new digs.
At worst, they protest, or maybe sue.
But no one, Mr. Hornstock ensures, has ever been stranded on the street.
Mr. Hornstock recalls having to put a tenant who was "out cold on the floor," and who had already agreed to move out, into a wheelbarrow. He secured her with duct tape so she wouldn't bang her head and put her in a taxi to her attorney's office. There was also the time when a tenant had agreed to move out, but come moving day, he wanted to physically do the move himself. He started down the steps with his television and ended up tumbling down a flight of steps with the TV, banging his head. There was lots of blood, and he was taken away by ambulance.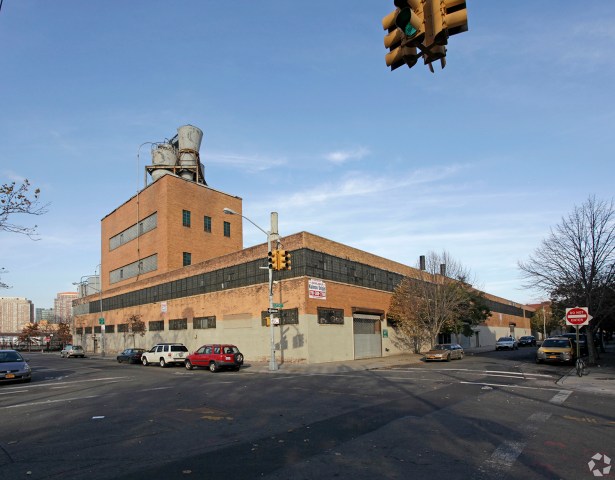 Most recently, Mr. Hornstock did a "cleaning" job for Gary Barnett's Extell Development Company at 10 West 47th Street, a building he sold to Mr. Barnett for $74.4 million on behalf of Kenart Realties last August. (Mr. Barnett has been on a tear assembling parcels in the Diamond District, and Mr. Hornstock also sold him 2-8 West 47th Street, which ABS executives owned, in January 2014 for $56.5 million and previously sold him a 50 percent stake in 20 West 47th Street.)
"I just vacated it and turned it over in January," Mr. Hornstock said of 10 West 47th Street, pointing to the assemblage of sites in the reference book Manhattan Land Book of the City of New York, which he calls his bible. "We moved 90 tenants."
This wasn't as difficult as other tenant relocation assignments because it was commercial tenants, he said. "You pay them, you give them free rent, you help them move," Mr. Hornstock said.
The fact that Mr. Hornstock is the muscle is even weirder when you consider that he is a charming man with a great sense of humor, is generally a lot of fun and is gushed over by his peers as an honorable, standup guy.
"I've known Steve for a number of years, we worked together and we made money together," Ken Kahn of Kenart Realties said. "I can say that he is from the 'old school' where a hand shake or a 'verbal we have a deal' means something. He is an honorable man, very smart, and creative in his profession and most importantly a good friend."
"He's an affable person," said a friend from his Helmsley-Spear days, James Buslik, a principal of Adams & Co.
Gregg Schenker, the president and a co-managing partner at ABS, said, "He's personable. He's honest and he's thoughtful. I think that's what makes [the tenant relocation aspect of his job] work. He takes both sides into consideration."
"Cleaner" is just one aspect of Mr. Hornstock's job at ABS, where he is also the director of investment sales. He is an active investment sales broker in the city, keeping his "eye open for acquisitions," while working "on our existing portfolio" though not the office building portion that comprises more than half of the firm's 7- to 8-million-square-foot portfolio.
ABS has a bit of a different model than other firms doing leasing, investment sales, property management, construction management and advisory because it allows its brokers to invest in deals, and it does it in a transparent way.
"Our ideal model, in a perfect world—which obviously we all strive for but don't always get—is we would identify an asset, let's say this building," Mr. Hornstock said seated in ABS' offices at 200 Park Avenue South between East 17th and East 18th Streets. "We would organize a group to purchase the building, which means we take in outside investors, which we have a select group that we've worked with for many, many, many years so we don't syndicate deals in the strictest sense. [The partners] would put our own money up. Then we would pass the hat around in the office, not because we necessarily need the money from anyone, but the brokers are given an opportunity to invest in our deals."
The smallest sum? $20,000.
"I'd like to say it's a perk to being here because we're not the cutting-edge brokerage firm," Mr. Hornstock said, ticking off the names of the city's biggest brokerages. And then ABS would manage and lease the building.
"That's why we're a little different maybe, a little conflicted in some cases," Mr. Hornstock said.
But when it comes to ABS brokers pitching building owners to hire them as a broker or building manager, there is "a Chinese wall" that descends, he said. "That doesn't happen."
At the weekly leasing meeting he runs on Wednesdays from 8:30 a.m. to 9:30 a.m., Mr. Hornstock tells the brokers, "You have one thing, which is your integrity. That's it. The rest of it is bullshit."
Adelaide Polsinelli, a senior managing director at Eastern Consolidated, said of Mr. Hornstock, "If you want to meet a real mensch, it's Steve Hornstock. Steve is a rare combination of talent, great personality and unique experience. He knows how to get a deal done with both sides leaving the table feeling great. He sees the whole field from every angle and has the experience to play every role. On a personal level, he has a kind heart and is a considerate and fair human being. He is truly a gem."
After having a career in development as a co-founding partner of Sutton East Associates, which was waning amidst a bad market, Mr. Hornstock met Earle Altman, the then-head of sales at Helmsley-Spear, through a friend who was dating Mr. Altman's daughter. After an hour of chatting, Mr. Altman offered Mr. Hornstock a job as a broker at Helmsley-Spear on Sept. 19, 1994. Nine days later he requested the title of director of investment sales, which he maintained until the formation of ABS. (Mr. Hornstock has the memorandums for both jobs in his office.)
He launched the firm with Mr. Altman, the chairman, the A in ABS, Peter Burack, a co-managing partner, the B, and Mr. Schenker, the S, in 1999. (As for why he's not represented in the company name, Mr. Schenker said, "I think Steven was not as active in the business then as he is today. We should think about changing the name given how active he is now. He should certainly be recognized for his extraordinary contributions.")
Outside of work, Mr. Hornstock, who lives with his wife in North Hills, Long Island (their two daughters are grown up), golfs and recently started investing in thoroughbred racehorses with Mr. Buslik. They have One Bad Boy and Arctic Schiller, which they plan to race for the first time at the 2016 Belmont Stales in June, as well as Chelios.
"We're friends, and we decided to buy horses together," Mr. Buslik said. "I don't know that we'll rely on this to make money. It's more entertainment."
Mr. Hornstock feels quite comfortable at the track as after he graduated from Bentley College in Waltham, Mass., he worked at Suffolk Downs, a thoroughbred racetrack in East Boston. He was a handicapper, a columnist and a chart caller. He was sent to Canada to organize the Canadian edition of the racing form when his then-fiancée gave him an ultimatum: It's me or racing.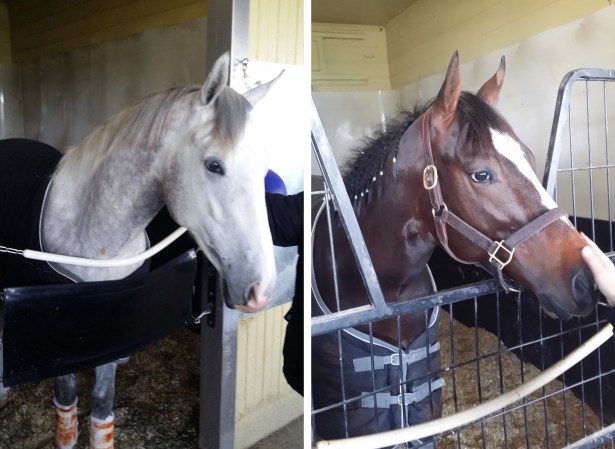 So he packed up and headed back to New York, and using his accounting degree, he got a job as an assistant controller for a shopping center developer on Long Island.
As for current assignments, Mr. Hornstock and a couple of ABS brokers are marketing a development site—which encompasses properties at 2-36 Clay Street, 280 Franklin Street and 49-93 Dupont Street—in Greenpoint, Brooklyn, along the waterfront for Bo Jin Zhu and Yi Han of Experta Group.
It's "currently an old factory building on a footprint of approximately 85,000 square feet, the maximum buildable area is 305,000 square feet," he said. "The property is across the street from Greenpoint Landing, a planned residential development of 5,000 units."
The owners bought the properties in 2014 for $48.5 million. Today's asking price is $90 million.
At 407 Broadway between Lispenard and Walker Streets on the border of Tribeca and Chinatown, a free-standing Chase Bank building that ABS executives own, Mr. Hornstock is in talks with an adjacent parcel owner that may want to buy the building and air rights and incorporate them into a new development.
He is also marketing 3896 10th Avenue, an 18,000-square-foot plot that is home to a 26,000-square-foot, two-story building in Inwood as a potential retail, automotive or development site.
Mr. Hornstock "is very smart, very knowledgeable, gets to the point very quickly, does thorough but quick analyses, doesn't waste a lot of time on deals, knows the market, he's good with both people on both sides of the table and he's very pleasant to deal with," said real estate attorney Robert M. Safron of Patterson Belknap Webb & Tyler. He added that Mr. Hornstock "has a good biting sense of humor, and it's used effectively in dealing with both colleagues and adverse parties."
Messrs. Hornstock and Schenker were the brokers representing Benenson Investments, and Mr. Safron was its attorney, in a 75-year ground lease modification with William Macklowe Company at the old Bowlmor Lanes at 21 East 12th Street in the East Village. The amendment, which closed last October, allows for William Macklowe Company to develop a residential condominium building.
Steven Simkin, a partner and the chair of the real estate department at Paul, Weiss, Rifkind, Wharton & Garrison, is working with Mr. Hornstock on a few deals that he didn't want to get to specific about. He described Mr. Hornstock as a guy "that rolls up his sleeves and gets into the details."
Mr. Simkin recently was on the same side as Messrs. Hornstock and Schenker in a deal for a long-term ground lease and major renovation and refurbishment of a Midtown East hotel.
"He collaborates well with the legal and business team, and he's patient and really wants to make sure his client gets the best execution whatever side he's on. He doesn't try to rush through the matter just to get it done," Mr. Simkin said.
10 West 47th Street
,
2-36 Clay Street
,
2-8 West 47th Street
,
20 West 47th Street
,
200 Park Avenue South
,
21 East 12th Street
,
280 Franklin Street
,
3896 10th Avenue
,
407 Broadway
,
49-93 Dupont Street
,
ABS Partners Real Estate
,
Adams & Co.
,
Adelaide Polsinelli
,
Benenson Investments
,
Bo Jin Zhu
,
Bowlmor Lanes
,
Chase Bank
,
Earle Altman
,
Eastern Consolidated
,
enart Realties
,
Experta Group
,
Extell Development Company
,
Gary Barnett
,
Greenpoint Landing
,
Gregg Schenker
,
helmsley spear
,
James Buslik
,
Ken Kahn
,
Patterson Belknap Webb & Tyler
,
Paul Weiss Rifkind Wharton & Garrison
,
Peter Burack
,
Robert M. Safron
,
Steven Hornstock
,
Steven Simkin
,
Sutton East Associates
,
william macklowe company
,
Yi Han