Power Politics: The Top Dogs of Government—As Far As Real Estate is Concerned
---
---
Whether it's tax codes, zoning or public safety, the real estate industry has a big stake in the political process. So it's no surprise that the city and state's most prominent elected leaders and political appointees wound up on our Power 100. Of course, not everyone can make it, nor does every position have the glamour of, say, the governor's mansion, or City Hall.
But there's the police commissioner, whose policies have tried to keep crime low and the city livable. There are the council members who in many ways are involved with real estate and land use policy. And there are the business leaders who attempt to work between the halls of politics and the boardrooms.
As the 2017 mayoral election creeps up on us, this year's political power list also features one prominent real estate figure-turned-political hopeful. (No, it's not that guy.) Paul Massey, the co-founder of Massey Knakal Realty Services (now part of Cushman & Wakefield), has poked around political circles of the city's Republican Party hoping to take Gracie Mansion.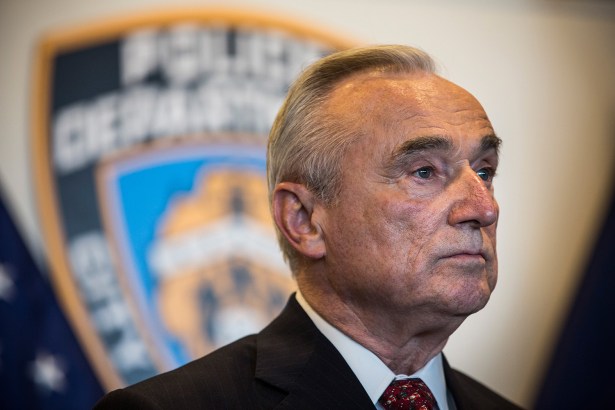 William Bratton
Commissioner of the New York City
Police Department
Ever wonder what a real-life nightmare looks like? Google a picture of the New York City Transit system in the 1980s. That's what the city's millionaires and billionaires were most afraid of when Mayor Bill de Blasio took office two years ago: the bad old days of his ex-boss David Dinkins when crime was rampant and people were afraid to travel to New York City. More than halfway through his second tour as Gotham's top cop, the Boston native has kept crime low in America's safest big city.
Overall crime decreased 1.7 percent in 2015, compared with a year earlier, according to New York Police Department statistics released in January. "Last year's record-low crime rate is further proof that the NYPD is the best police force in the world," Mr. Bratton said in a statement at the time.
Mr. Bratton, 68, has vowed he'll only serve one full term as police commissioner, regardless of whether Mr. de Blasio wins a second term in November 2017. The same probably can't be said for some of his chiefs, who have come under fire in the last week over allegations that some of the department's top brass accepted trips to the Super Bowl from real estate player Jona Rechnitz of JSR Capital and Brooklyn businessman Jeremy Reichberg in exchange for favors.
New York City Councilman
Nearly all of Daniel Garodnick's three terms have been consumed by keeping Stuyvesant Town-Peter Cooper Village, where he's lived his entire life, affordable for New Yorkers. That decade-long saga might've finally come to an end in December 2015 when Blackstone Group and Ivanhoé Cambridge ponied up $5.46 billion to purchase the 11,232-unit complex. Mr. Garodnick helped broker the most recent agreement between the city and the new buyers that ensures 5,000 units will remain affordable over the next 20 years.
Mr. Garodnick has also been involved in the rezoning of Midtown East, for which he and Manhattan Borough President Gale Brewer co-chair a steering committee. That entity released its recommendations last fall. The three-term Democrat said those rezoning plans could enter the uniform land use review procedure by the end of this year. The first step was rezoning Vanderbilt Avenue, which mandated that any special permit for zoning included investment in the transportation infrastructure for the Lexington Avenue subway line.
"We recognized the need to rejuvenate the commercial office space in East Midtown," he said. "And it is a top priority. We have proposed tying public benefits to development opportunities in a way that is sensible and which will promote growth."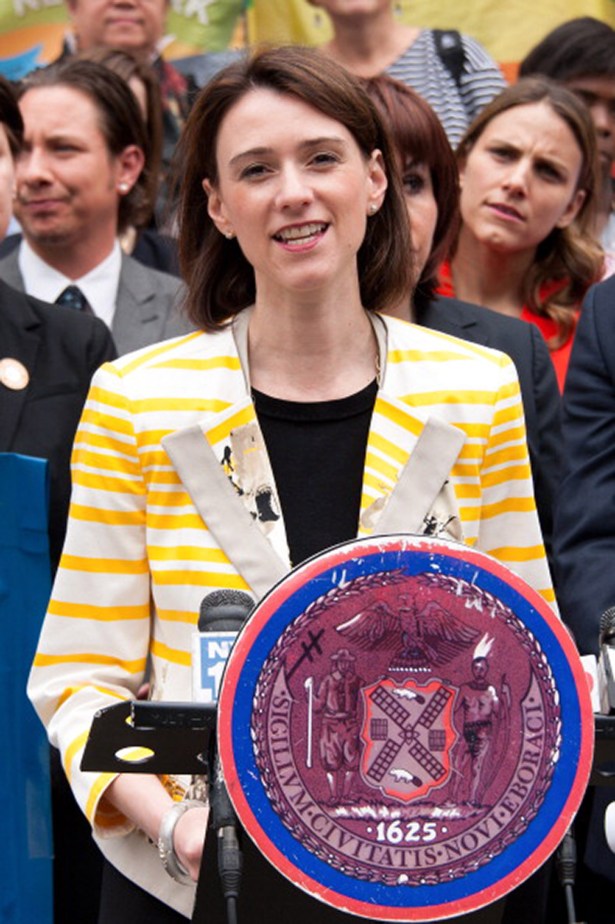 President of the Alliance for Downtown New York
This isn't your grandfather's Lower Manhattan anymore. With the south side of Wall Street almost entirely residential and new companies relocating to Downtown by the busload, the city's oldest business district is becoming a 24/7 community. Enter Jessica Lappin and the Alliance for Downtown New York, the business improvement district that continues encouraging tourists, firms and families to come south of Chambers Street.
In the last year, Ms. Lappin's group has set up LMHQ, a sort of coworking space for young companies kicking off Downtown. The organization also produced a video about the neighborhood with resident and The Roots drummer Questlove, which Ms. Lappin said is played on airplanes, in taxis and in the Fulton Center subway station. The Downtown Alliance also released a report this year that projects 40,000 private sector jobs will come to Lower Manhattan by 2020.
"We have now for the first time hit employment levels that we haven't seen since 9/11 in the private sector," Ms. Lappin said. 
The Alliance has also elected two chairmen over the last year. First Brookfield Property Partners' Dennis Friedrich took up the mantle last June before leaving the company—and thus the Downtown Alliance—this January. Deutsche Bank's Allan Scott, a longtime member of the group's executive committee, was subsequently chosen in Mr. Friedrich's place.
Manhattan Borough President
As Manhattan borough president, Gale Brewer holds sway over a lot of real estate decisions in the city. For starters, Ms. Brewer holds a nonbinding vote in the uniform land use review procedure—recommending to the City Council if an item should pass. She used that perch in the last year to voice her support of the mayor's mandatory inclusionary housing plan, which ensured on-site affordable units for a residential building that requires a zoning change. She also voted against the zoning for quality and affordability, she said, because it still needed more work.
Along with Councilman Daniel Garodnick, Ms. Brewer has led the steering committee on a plan to rezone Midtown East. Ms. Brewer has been active in ensuring that landmarks can sell their unusable air rights in exchange for capital improvement money, along with a portion of the funds going to public works.
The Manhattan beep has also been active in pushing community input on projects such as the South Street Seaport and SL Green (SLG) Realty Corp.'s One Vanderbilt tower, which will be built next to Grand Central Terminal. Her office has also been active in bringing residents impacted by a project together with a developer before permits are filed to streamline the review process.
Chairman of the City Planning Commission and Commissioner of the New York City Department of City Planning 
Carl Weisbrod's dual roles give him a lot of say over zoning changes—whether, say, a few blocks here, or an entire swath of Brooklyn there gets upzoned. The longtime urban planner has had his hands full in the two and a half years since taking office, and the coming months are expected to be no different.
Mr. Weisbrod and the City Planning Commission pushed through the special permit last year that allows One Vanderbilt to be constructed and rezoned the Vanderbilt Corridor from East 42nd to East 47th Streets for commercial use. Developer SL Green Realty Corp. agreed as part of the One Vanderbilt deal to invest $220 million into subway infrastructure below Grand Central Terminal. Future developers looking to build along the five-block strip and who would require a special permit can do the same.
CPC is now mulling a similar option for the rest of Midtown East, which could enter the uniform land use review procedure later this year.
On the housing front, Mr. Weisbrod has been vocal for a replacement to the 421a tax abatement, which expired in mid-January. Two months later, he testified during a City Council budget hearing that rental housing was dead without the lucrative break. Condominiums would be built in its place, he added.
"The absence of 421a is going to put a thumb on the scale against rental housing," he said, "and that's unfortunate."
President of New York Investment Sales at Cushman & Wakefield and Chairman of 1NY
You've heard a lot about the real estate industry wrapping its arms around Mayor Bill de Blasio.
But that's not a hard and fast rule. Take for instance Paul Massey, the longtime investment sales executive who announced earlier this year that he's mulling a run for mayor as a Republican in 2017.
His political ambition began publicly earlier this year when he formed 1NY, a tough-on-crime nonprofit against the mayor. Mr. Massey serves as chairman of the organization, which promotes "the common good and general welfare of all citizens of New York City by advocating for social improvement through the creation of new opportunities for sustainable economic growth, academic betterment, increased public safety and cultural advancement," according to its website.
New York magazine reported in late-March that Mr. Massey was considering challenging hizzoner next year. Mr. Massey said the following day that while it was too early to make a full-throated declaration, he was seriously considering his candidacy.
"Those discussions have indeed occurred, but it is way too early for me to comment on whether I would, in fact, undergo such an undertaking," Mr. Massey said in prepared remarks. "I am a businessman; not a politician, and there are so many considerations I would have to make in my personal and business life before actively deciding on a move of that magnitude."
1NY
,
Allan Scott
,
Bill de Blasio
,
Carl Weisbrod
,
Daniel Garodnick
,
David Dinkins
,
Dennis Friedrich
,
Gale Brewer
,
Ivanhoe Cambridge
,
Jeremy Reichberg
,
Jessica Lappin
,
Jona Rechnitz
,
JSR Capital
,
LMHQ
,
New York City Department of City Planning
,
New York City Police Department
,
One Vanderbilt
,
Paul Massey
,
power 100
,
South Street Seaport
,
Stuyvesant Town-Peter Cooper Village
,
William Bratton
,
Alliance for Downtown New York
,
Blackstone
,
Brookfield
,
Cushman & Wakefield
,
Deutsche Bank
,
Massey Knakal Realty Services
,
SL Green