Betty Castro Is Leading Cushman's Booming Brooklyn Business
---
---
Two years ago, when Massey Knakal Realty Services Founders Robert Knakal and Paul Massey were looking for someone to manage their Brooklyn and Queens offices, the executives wanted a seasoned organizer with expert knowledge of how a sales floor operates…but someone who wasn't a broker.
They didn't want a "player-coach," someone who'd be influenced by their personal compensation. They wanted someone who would be focused solely on the team.  
So they turned to Betty Castro, who wasn't a broker. In fact, she wasn't even in the real estate business at the time.
As a vice president of sales and marketing at brokerage First Empire Securities, which sells bonds to banks and other investors, Ms. Castro handled recruiting, helped First Empire grow into new markets and spearheaded the development of the company's website.
She was perfect.
"Betty brings a lot of great qualities to the position. She is very smart, very personable, has wonderful organizational skills and thinks very strategically," Mr. Knakal said. "Those are things that are very helpful for someone that is in a management role."
Ms. Castro, the managing director and market leader for Cushman &Wakefield's Brooklyn and Queens offices (since C&W's acquisition of Massey Knakal in December 2014), has since overseen the growth of the firm's investment sales arm with C&W boasting 40 agents and 20 employees in Kings County and 18 agents and six workers in Queens.
Ms. Castro, 52, has come a lot further to get there than most.
She was born in Iran (Castro is her married name), and when she was about 6 years old, her parents divorced, and she and her mother immigrated to Flushing while her four older brothers and father remained in Iran.
"In 1971, the Shah was in power, so it may have been considered more progressive than now," Ms. Castro told Commercial Observer. "For example, women did not have to cover their hair like they do now, but it was still far from being fair to women."
"Don't forget that it was this western influence that upset the religious culture, which is why the fundamentalist regime took over," she added. "This was actually okay for some women because they were raised that way. My mother was a very strong-willed, independent woman who could not live this way and did not want me to be raised in that manner."
Though her mother didn't speak English, she worked as a local hairdresser and eventually remarried. Ms. Castro inherited a similar fearlessness and work ethic. She earned a marketing and management degree from New York University and rose through the ranks of various sales positions in a number of companies, including Edison Properties, where she was a sales manager for the firm's Manhattan Mini Storage division. She was also the vice president of acquisitions for Edison ParkFast. And at First Empire Securities she simultaneously oversaw a marketing department, trading desk and loan department.
Her strong will extends beyond her career. Ms. Castro—who married her childhood sweetheart, Tony Castro, and raised two children, ages 26 and 22—also has a first-degree black belt in karate. She practiced for eight years until 2012 when she injured her lower back while doing a roundhouse kick during a sparring session with her sensei.
While she doesn't practice in karate tournaments anymore, Ms. Castro defines herself as a "gym rat," who spends sometimes up to two hours on cardio machines, like the StairMaster, just to "test" herself.
"When you hear stories from your mother about being ridiculed in public, and being made to sit in certain parts of the bus because she was a woman, those kind of things give you the drive to be the best that you can be," Ms. Castro said. "It motivates you to achieve things that people tell you, you can't."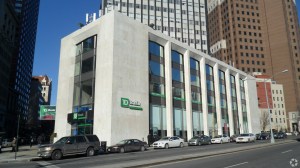 A can-do attitude is important now. Despite expert predictions that 2016 will be sluggish for New York City investment sales thanks to the loss of 421a, the Chinese downturn and uncertainty in Europe and the Oval Office, Ms. Castro is optimistic that Brooklyn will see things through in one piece.
She should know. Part of her role is checking the pipelines of the agents in Brooklyn and predicting upcoming transactions.
"In Brooklyn I feel that there is a lag whereas Manhattan is starting to feel it already," Ms. Castro said. "I think Brooklyn is going to have another strong year. We'll probably [slow down] a little bit towards the end of this year. But the agents are telling me that they feel the owners are thinking, 'Maybe I should see what my building is worth.' "
As a case in point, one of the biggest sites getting a lot of attention is 205 Montague Street in Brooklyn Heights—which is also where C&W's Brooklyn offices are located.
C&W is marketing the building for Midtown Equities as a development site, which has been receiving interest from big real estate players as well as Chinese investors looking to break into Brooklyn, according to C&W's Stephen Palmese, a member of the property's marketing team. But the site, which has a six-story, 75,000-square-foot building on it, could yield more than 300,000 buildable square feet for a mixed residential, office and retail structure, which could be as high as 62 stories and could trade for more than $200 million.
The brokerage is also marketing the 118-unit, 120,000-square-foot apartment building at 55 Hope Street between Havemeyer Street and Marcy Avenue in Williamsburg.
"Despite 421a issues, people are still investing in these properties," Ms. Castro said. "It's not going to be as much as an issue as people think."
The Chetrit Group proved it still believes in Brooklyn with the purchase of the Dime Savings Bank of New York at 9 DeKalb Avenue between Fleet Street and Flatbush Avenue Extension, for $90 million in November 2015  with JDS Development Group. The developers have plans to build Brooklyn's tallest building on the site—a residential tower of 417 units that extends 1,066 feet tall with 73 stories. A C&W team represented the seller, J.P. Morgan Chase.
And based on what Ms. Castro hears from her agents, more owners—in the more pioneering parts of Brooklyn—are looking to take their property to market this year as well.
Last year, C&W sold about 30 properties in Crown Heights, Bedford-Stuyvesant and Bushwick. Those include the five-apartment building Duke Portfolio for $16.7 million, which was scattered in those three neighborhoods, and a development site at 1525 Bedford Avenue in Crown Heights for $32.5 million. On the Bedford Avenue site, Adam America Real Estate—represented by TerraCRG—is planning to build a residential building with 170 units, Crain's New York Business reported. All told, C&W raked in about $150 million in volume in that region, which was about double the amount traded in the previous year. Meanwhile, in 2014 C&W closed about the same number of deals in the region, meaning that the value of investment properties in those neighborhoods is rising steeply.
"There is some news that the market will settle down, and everybody wants to stay in front of the market," said DJ Johnston, a C&W broker who works in those three neighborhoods. "We are going to have a pretty successful year."
One major thing on Ms. Castro's mind though is that Brooklyn still needs more office space. The Brooklyn office market is heating up as developers have realized the demand for live-and-work communities in the borough, fueled by the influx of residential buildings over the past decade. But there still isn't enough inventory coming, Ms. Castro stressed.
"I get disheartened every time I see a project come to Downtown Brooklyn that's residential," Ms. Castro said. "There are like 8,000 units coming to market. Where is the office? I think they're late."
Carlo Scissura, the president of the Brooklyn Chamber of Commerce, added, "She is a sharp, true professional. She gets it and her team understands the critical need for office. I think one of the best things that Massey [Knakal] ever did was hire her to run Brooklyn."
1525 Bedford Avenue
,
205 Montague Street
,
55 Hope Street
,
9 DeKalb Avenue
,
Adam America Real Estate
,
Betty Castro
,
Carlo Scissura
,
Edison Properties
,
First Empire Securities
,
JDS Development Group
,
Midtown Equities
,
New York University
,
Robert Knakal
,
Stephen Palmese
,
TerraCRG
,
Chetrit Group
,
Cushman & Wakefield
,
JPMorgan Chase
,
Massey Knakal Realty Services