Italian Private School's Construction Too Noisy for Midtown Neighbors: Lawsuit
---
---
North America's sole Italian bilingual and bicultural school La Scuola d'Italia Guglielmo Marconi is causing quite a stir with the conversion of a Columbus Circle building into a 14-story, 102,000-square-foot facility, which will serve as its headquarters.
The board of managers at 426 West 58th Street is suing the Carnegie Hill-based school for causing "unsafe conditions and loud demolition noises at all hours of the day and night," at the construction site of its new headquarters at 432 West 58th Street, according to a New York State Supreme Court lawsuit filed last Thursday.
The school also "erected scaffolding and a sidewalk shed in front of and abutting the condominium, blocking the windows of a first-floor apartment," without notice, the suit claims.
While the bilingual Italian-American school has "acknowledged its sidestepping of the applicable rules and regulations," it has not made an effort to comply, despite repeated requests by the plaintiff, per the suit.
The mixed-use condominium at 426 West 58th Street between Columbus and 10th Avenues is comprised of 16 residential units and a community facility. Its board alleges that demolition commenced at the beginning of last October, also without proper notification.
Some of the troubles emanating from the construction site have been a fire "whose effects were felt at the condominium" in the form of smoke, banging, demolition noise, including over weekends and late at night.
The 38-year-old educational institution purchased 432 West 58th Street from St. Luke's-Roosevelt Hospital Center on Sept. 11, 2015 for $55 million, property records show. Prior to the property acquisition, Bank of New York Mellon purchased $77.4 million in tax-exempt bonds from Build NYC Resource Corporation to fund not-for-profit La Scuola d'Italia's acquisition and construction of a school at 432 West 58th Street. Of the total bond issuance, Build NYC provided $57.9 million in Series 2015A bonds, $17.5 million in 2015B bonds and $2 million in 2015C bonds, according to city records.
The school "plans to completely renovate the building, installing a brand new glass facade and atrium, 28 classrooms, a gym, a media center, a library, specialized labs, performance studios, a garden and a dining facility," according to the New York Daily News.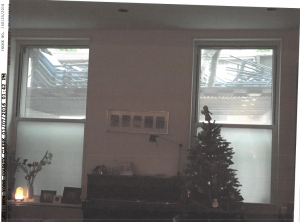 Bloomberg News reported last summer how La Scuola d'Italia was among a series of New York's private and religious schools that had won approval from the city to sell tax-exempt bonds to help finance construction of new campus. CO reported last week that the Upper East Side all-girls' private institution The Chapin School was seeking $75 million in bonds to help fund its $120 million renovation project.
La Scuola d'Italia has two homes, one at 2 East 96th Street off of Fifth Avenue and at 406 East 67th Street between York and First Avenues. It will consolidate its operations at the new Midtown West site when it moves in this year, the Daily News reported. The East 96th Street building is on the market with Cushman & Wakefield for $26.8 million, according to a spokesman for the brokerage.
Leni Morrison Cummins of Cozen O'Connor, attorney for the plaintiff, declined to comment. The head of La Scuola d'Italia didn't immediately respond to a request for comment and nor did Alan Kleiman of Epstein Becker & Green, the school's attorney.
With additional reporting provided by Danielle Balbi.
2 East 96th Street
,
406 East 67th Street
,
426 West 58th Street
,
432 West 58th Street
,
Alan Kleiman
,
Bank of New York Mellon
,
Build NYC Resource Corporation
,
cozen o'connor
,
Cushman & Wakefield
,
Epstein Becker & Green
,
La Scuola d'Italia Guglielmo Marconi
,
Leni Morrison Cummins
,
St. Luke's-Roosevelt Hospital Center
,
The Chapin School