The Institutions That Closed Their Doors Forever in 2015
---
---
You know the rent is too damn high in the Big Apple when FAO Schwarz can't even pay it.
The iconic toy company is moving from its Fifth Avenue flagship store after three decades—but it's not the only brand name feeling the pinch around town.
A number of other famous restaurants, bars and companies are looking for cheaper digs or simply closing down shop, many due to rent increases. Here's a list of 10 of the year's notable closures, in no particular order.
Hogs & Heifers
Hogs & Heifers, the legendary Meatpacking dive bar known for its biker atmosphere, bikini-wearing, bar-dancing bartenders and wall of bras—as well as for being the inspiration for Coyote Ugly—closed on Sept. 1.
The culprit? A proposed rent surge to $60,000 a month from $14,000, according to the New York Daily News.
The iconic honky-tonk bar opened at 859 Washington Street at the corner of West 13th Street in 1992.
According to the Hogs & Heifers website: "The fact that the bar ended up being in a real meat market was simply due to the affordable rent at the time, but it was a perfect match and had a great deal to do with the success of the business."
Thor Equities bought the building for $96.4 million on Dec. 31, 2012, property records indicate. The space is now vacant. Thor declined to comment.
Hogs & Heifers fans can take a jaunt to Las Vegas, where the scantily clad women can be found in all their glory at a local saloon.
The Grocery
This past summer was a doozy for diners along Brooklyn's Restaurant Row in Carroll Gardens. The most iconic of the restaurants along Smith Street, The Grocery, was shuttered, after a more than 15-year run.
The Grocery at 288 Smith Street was a beloved spot, paving the way for other eateries to crop up in the neighborhood. It even made its way to the number seven spot in the 2004 Zagat's guide.
And this wasn't the only blow to Smith Street restaurantgoers. Char No. 4 at 196 Smith Street closed as did Burger on Smith at 209 Smith Street, the Irish pub Ceol at 191 Smith Street and Savoia at 277 Smith Street.
As is the story in much of New York City, rents have been on the rise. In addition, Smith Street eateries have fallen victim to the arrival of national brands and an oversaturation of restaurants.
"I think there's far more competition than there used to be when we first opened," said Sean Josephs, one of the co-owners of Char No. 4, previously told Commercial Observer. "The Brooklyn dining scene has expanded so much—and to other parts of Brooklyn, from the area around Barclays, to Downtown Brooklyn, to Fort Greene, to Bushwick."
New Work City
Shared work spaces have been popping up all over New York City. But the field became a little narrower this year as one of the first coworking spaces of its type in Gotham closed its doors after only five years at its current space. New Work City shut down its lone location at 412 Broadway in June as its lease expired.
New Work City opened in 2008 and relocated to Broadway in 2010. From its inception, it was "really creating the model for something that's community-driven, in not just providing space, but having events and really supporting tech entrepreneurs and companies really when the tech community in New York was in its infancy," Jukay Hsu, the founder of the tech-centered nonprofit C4Q, who knew the team running New Work City, previously told CO.
As a result of its pioneering ways, similar shared workspaces have since taken over Downtown.
Several months later, Williamsburg coworking space Makeshift Brooklyn shut down shop at 55 Hope Street. It had only been in operation for 15 months.
"The shape of what people want in Brooklyn does not match our research and our best guess," wrote Rena Tom, a co-founder of the San Francisco-based Makeshift Society, in a blog post this summer. "Makeshift Society in San Francisco was thriving almost immediately, but Brooklyn has struggled to hit critical mass even after a year and a half."
The San Francisco outpost of Makeshift Society is still up and running.
Market Diner
It's really become hell in Hell's Kitchen for longtime residents who don't want to say goodbye to their old haunts.
The 53-year-old Market Diner at 572 11th Avenue at West 43rd Street, which was frequented by the likes of Frank Sinatra and the Westies gang, closed.
The Moinian Group is erecting a 13-story mixed-use building at the site, according to The Real Deal. The developer purchased the property for $5.9 million in March 2004, property records indicate.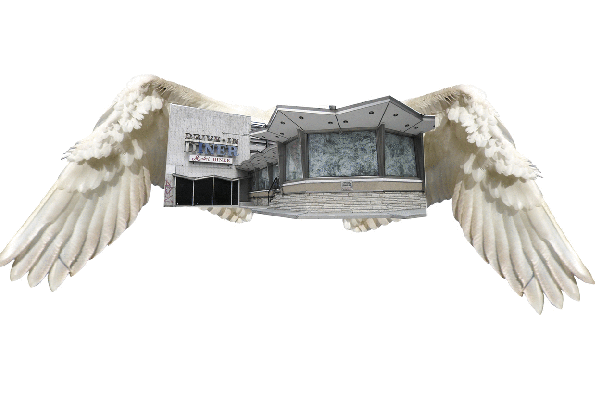 "It's dying because Joseph Moinian's Moinian Group bought the property and evicted the diner so they can put up a luxury tower," wrote the blog Vanishing New York.
A spokeswoman for Moinian emailed CO: "The owners of Market Diner are good friends of The Moinian Group and were operating on a month-to-month lease prior to the close. The site is now being prepared for a new development project."
The standalone 24-hour diner opened in 1962, closed in 2006 and reopened in 2008 with a redesign.
FAO Schwarz
On July 15, the oldest toy company in the country vacated the General Motors Building at 767 Fifth Avenue—its home for nearly 30 years—due to a significant rent increase, the company said.
The toy giant paid about $15.6 million a year for a 60,000-square-foot space at the Boston Properties building, which spans Madison to Fifth Avenues and East 58th to East 59th Streets, according to previous reports.
"Our current FAO Schwarz Fifth Avenue location will close on July 15 as we continue to look for a potential new site in Midtown Manhattan," a company spokeswoman emailed CO before the move-out. "As with our Times Square store, we have not signed a lease agreement for a new location."
The Times Square location referred to sister company Toys "R" Us, which did not renew its lease for the 110,000-square-foot flagship store at the Bow Tie Building at 1514 Broadway. Gap Inc. signed leases for The Gap and Old Navy to occupy about half of Toys' space, as CO reported. Toys will move out on Feb. 1, 2016, along with the other tenants at 1514 Broadway.
RadioShack
While iconic electronics retailer RadioShack had been facing cash troubles (read: 11 consecutive quarterly losses) and too many stores to keep open, this year the company put the final nail in its coffin with a bankruptcy filing. As a result, RadioShack agreed to close or sell off its 4,000 stores nationwide.
Sprint sold 1,743 stores to General Wireless as a result of the bankruptcy auction and Sprint agreed to be a co-tenant in 1,435 of them, taking up about one-third of each store's space. As one man's death can mean another man's bread, this deal allowed Sprint to double its retail presence in the country, and RadioShack fans to still buy merchandise at these Sprint-branded RadioShack stores.
"Through the end of this year, Sprint will work closely with General Wireless to build out its 'store-within-a-store' retail model," Sprint said in an April news release on its website.
Apparently some RadioShack stores will remain open and the company is working on rebranding with the hiring of TV personality Nick Cannon as its chief creative officer.
"[Mr.] Cannon will play an active role in the development of RadioShack-exclusive products as well as helping to further transform the retailer into the must-visit electronics destination, from curating the music selection to performances and events," RadioShack, which opened in 1921, said in a Dec. 2 news release.
Food Emporium
As New Yorkers were preparing for their Thanksgiving feast, the Upper West Side lost one of its local supermarkets. Food Emporium at the southwest corner of West 90th Street and Broadway closed not even a week prior to the holiday.
It wasn't only the Upper West Side that saw such a casualty. The Food Emporium at 316 Greenwich Street in Tribeca closed (after 32 years), for example, as did the Food Emporium underneath the Ed Koch Queensboro Bridge at 401 East 59th Street.
The Great Atlantic & Pacific Tea Company (A&P), parent company of Food Emporium, Waldbaum's, Pathmark and Super Fresh, filed for Chapter 11 bankruptcy protection in July, its second time in five years. What followed was an auctioning off of its stores, including 34 stores in New York state. Some became other grocery stores, like a Morton Williams supermarket, while others closed.
Ruby Foo's
There may have been time to emotionally prepare for the closing of Food Emporium markets, but when it came to the shuttering of Ruby Foo's in Times Square, it came without warning in October, according to Eater.
A sign in the window at 1626 Broadway between West 49th and West 50th Streets read: "We regret to inform you that effective, Monday, Oct. 19, 2015, Ruby Foo's has closed for business. Thank you to everyone who has made Ruby Foo's the success that it has been for the past 15 years."
Steve Hanson's 300-seat Pan-Asian pre-theater restaurant in the Times Square area, run by BR Guest Hospitality, opened after the one at 2182 Broadway between West 77th and West 78th Streets on the Upper West Side was a hit. That location closed in 2009, Eater noted.
Meanwhile, a month before Ruby Foo's served its last order of dim sum, BR Guest's chief executive officer and president abruptly left the company.
10 Jay Street
Demolition of a Dumbo, Brooklyn, building that was one of the original tech buildings in the city commenced this year. Triangle Assets, along with developer Glacial Global Partners, are converting the late-19th-century warehouse into office and retail space, Curbed reported.
Most recently, the structure was home to several startups, according to Curbed, which noted that their leases expired on Dec. 31, 2014. Originally, from 1898 to 1945, the building was home to the Arbuckle Brothers sugar refinery.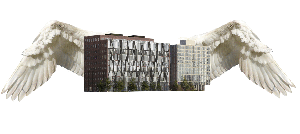 The ODA-designed mixed-use development is expected to be completed in fall 2016.
"Right on the waterfront, 10 Jay Street was a building known as a good starting place for new companies," tech blog Technical.ly reported.
Kin Shop and Perilla
Top Chef winner Harold Dieterle has lost his grip on his serving fork. He has closed his last two restaurants in Manhattan, and is "at least temporarily leaving the hospitality industry," Eater reported.
Nine-year old Perilla closed on Dec. 5, according to the restaurant's website, and Mr. Dieterle dropped the curtain on five-year-old Kin Shop in November.
Perilla, which is known for its spicy duck burger, opened at 9 Jones Street between Bleecker and West 4th Streets in Greenwich Village in May 2007. Catering to a local crowd, the restaurant had just 18 tables and 10 seats at the bar, as its website notes.
Opened in October 2010, Kin Shop at 469 Avenue of the Americas between West 11th and West 12th Streets was a contemporary Thai restaurant in the West Village, which served curries that were made in-house. The food was "inspired" by Mr. Dieterle's trips to Thailand, the Kin Shop website indicates.
Eater described Perilla as a "neighborhood institution" and Kin Shop as "help[ing] bring the sour, spicy, funky flavors of Thailand into the culinary mainstream."