M&T's Mark Melchione to Replace John Costa at People's United
---
---
M&T Bank Administrative Vice President and Commercial Real Estate Group Manager Mark Melchione will replace John Costa as the head of New York commercial real estate lending at People's United Bank, Commercial Observer can first report.
Mr. Melchione, who joined M&T in February 2013 from the Long Island-based real estate investment firm Matrix Realty Group, will assume his new role in the next two weeks, according to a person with intimate knowledge the matter.
"It's a safe bet that People's gave him an offer he couldn't refuse," that person said on the condition of anonymity. "They wouldn't hire Mark if they didn't have serious intentions of growing their real estate lending platform in New York."
Prior to working on the sponsor side of real estate, Mr. Melchione spent nine years at PNC Bank and 12 years at Wachovia and later Wells Fargo.
Following the Wachovia and Wells Fargo merger in 2008, Mr. Melchione oversaw "the combined New York City metropolitan area profit center for a large commercial real estate balance sheet lending platform in its largest urban market," according to his LinkedIn profile.
CO first reported on Nov. 3 that Mr. Costa, who joined People's United to oversee its New York commercial real estate lending in July 2012, would step down before the end of the month.
Mr. Costa, a more than 30-year banking veteran, joined the Bridgeport, Conn.-based company from Sovereign Bank, now Santander Bank, where he held several executive positions for more than a decade. Prior to taking the job at People's United, he headed Santander Real Estate Capital, overseeing new loan originations and a $21 billion book of debt, the majority of which was secured by multifamily properties.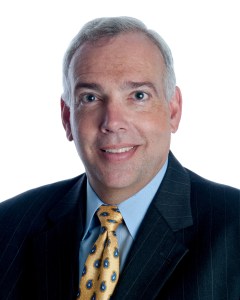 Mr. Costa started his career in the early 1980s at Chemical Bank, now J.P. Morgan Chase, and went on to work for Marine Midland Bank, now a part of HSBC. He later joined First Union Bank, now a part of Wells Fargo, in the mid-1990s, before moving over to Brooklyn-based Independence Community Bank in 2001. Sovereign later acquired Independence in 2006.
In his current position, Mr. Costa had been tasked with expanding People's United's commercial real estate lending activities in the New York metropolitan market, according to a press release at the time of his hiring. His appointment came on the heels of the bank's acquisition of 57 New York City area branch locations.
Mr. Costa currently oversees a commercial real estate portfolio of more than $9 billion, which Mr. Melchione will soon manage, according to the person in the know.
A spokeswoman for People's United Bank did not immediately return a request comment. Messrs. Melchione and Costa could not be reached for comment.