Brooklyn Office Market Exploding With New and Converted Buildings
---
---
During the past decade or so, Brooklyn's residential market has gotten the lion's share of attention from real estate observers, but a new report from JLL that was shared exclusively with Commercial Observer shows a major surge in spending on office properties in the most populous borough.
For the year ending in third-quarter 2015, about $1 billion has been spent in Brooklyn for office investment properties. This is a massive increase from the $644 million spent acquiring office investment properties in all of 2014, which was more than the $500 million spent in all of 2013. And experts say Brooklyn's 45-million-square-foot office market is still in the early innings of growth.
"It's really expensive to buy in Manhattan and if you can get comfortable with the trends in Brooklyn you can buy at a discount to Manhattan, so there is a lot of value play," Michael Berg, a senior vice president at JLL, told CO. "I think there is an opportunity for continued growth. There is a lot of interesting product in Brooklyn and we are now chipping into the notion of speculative development."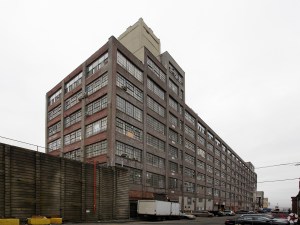 "The demographics in Brooklyn have just changed dramatically in the last couple of years," said Joshua Zegen, a co-founder of Madison Realty Capital, which recently purchased the Brooklyn Whale Building, a seven-story, 400,000-square-foot office property in Sunset Park, for $82.5 million. "These neighborhoods are attracting apartment owners that would have never been in Brooklyn and a lot of companies want to be closer to their employees."
A prime example: 41 Flatbush Avenue, also known as the Pioneer Building. The building is in the heart of Downtown Brooklyn, home to a myriad of new residential rental and condo towers. But instead of the (relatively) quick cash of a condo conversion, a joint venture of Quinlan Development Group and Building & Land Technology is going for a modern office building. The companies purchased the former 10-story self-storage facility for $90 million in March, and are planning to transform it into a 260,866-square-foot office building—the first new office structure in Downtown Brooklyn since 2002.
The property will feature 13-foot-high, barrel-vaulted terra cotta ceilings, wide-open floors plans, exposed brick walls and a limestone facade. The partnership chose to go with office space after noticing the increased demand for offices in Downtown Brooklyn, where the vacancy rating is 2.9 percent, according to the JLL report. Office space is in such high demand in that area that even local organizations and schools have reached out to get some space in the building, according to Joseph Cirone, a member of the Cushman & Wakefield team marketing 41 Flatbush Avenue.
"This is a neighborhood that has been starved for new office space for many years," Mr. Cirone said. "There is a lot of pent up demand from local tenants, and we are exploring those options, but we are targeting the creative tenants."
Conversion rather than ground-up construction is the instrument of choice for a lot of developers attempting to breach the market because of high construction costs and limited land for larger ground-up projects. For example, Kushner Companies (which is owned by CO's publisher Jared Kushner) and RFR Realty are converting a five-building assemblage called Dumbo Heights that the firms purchased in 2013 for $375 million.
In July, Samson Management bought a 90,000-square-foot office building at 68-80 3rd Street in Gowanus from LIVWRK and FirstMark Capital for $73 million; a year-and-a-half after the partnership purchased and rehabbed the former industrial building for just $20.3 million.
And despite the challenges for ground-up office development, even those projects are already starting to become reality.
One example is Heritage Equity Partners' planned nine-story, 400,000- square-foot speculative office development at 25 Kent Avenue in Williamsburg, where the average rents are $58 per square foot, according to the JLL report. And then there is also Boston Properties and Rudin Management's proposed 675,000-square-foot office development anchored by WeWork at the Brooklyn Navy Yard.
"That is the biggest office building outside of Manhattan to be built in decades," Dan Marks, a vice president at TerraCRG, said about the Navy Yard project. "We are in a new age for office development in Brooklyn."