Liberty Travel Journeys Into New, Bigger Spaces in Manhattan
---
---
Liberty Travel is spreading its wings in Manhattan, with the expansion of its flagship location and a new retail space in the Union Square area, according to Friedland Realty Advisors, which represented Liberty Travel in the deals.
The travel agency expanded its flagship onto the second floor at J.C. Dwight Management's 269 Madison Avenue between East 39th and East 40th Streets to 3,118 square feet. The asking rent was $55 per square foot. The company already has 10,000 square feet on the ground floor.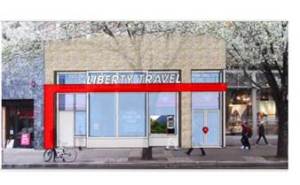 Liberty Travel secured a new space at Epic Realty's 25 West 14th Street between Fifth Avenue and Avenue of the Americas. The ground-floor lease is 3,100 square feet and the asking rent was $175 per square foot. The location will open in the fall.
Gene Meer, the president of Friedland Realty Advisors' New York City office, exclusively represents Liberty Travel. He brokered the two 10-year deals on the travel company's behalf. Regency Realty Advisors' Jeffrey Zund and Robert Mehlman represented the landlord in the Madison Avenue deal and Sinvin Realty's Christopher Owles represented the landlord on West 14th Street.
"This is an important moment for Liberty Travel here in the United States as they continue to expand, in New York as well as in other major cities around the country," Mr. Meer said in a prepared statement.
The other brokers didn't immediately respond to a request for comment.