Whole Foods Unveils Small-Concept Store Name, Negotiates NYC Leases for New 365 Brand
---
---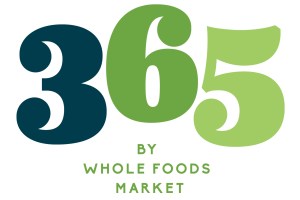 Whole Foods Market has revealed the name of its new value-focused brand, 365 by Whole Foods Market, and in New York City, executives are in serious real estate negotiations for 365-branded stores in Manhattan, Brooklyn and Queens, sources with knowledge of the situation said.
The new brand "will allow them to take locations they couldn't take before because of parking constraints and a tight real estate market," one of the sources told Commercial Observer. While there are numerous deals in the works in the three boroughs, no lease will likely be announced before a few months' time, the source added.
The new streamlined stores featuring innovative technology require about 25,000 square feet, versus the typical 40,000 square feet, and to fill the shelves, they will remove the more expensive goods and maintain less merchandise, as CO previously reported.
Last month, Whole Foods announced plans to launch a new "values-oriented experience geared toward millennial shoppers," following the release of disappointing second-quarter earnings, CO reported at the time.
"Slated to begin opening in 2016, the new stores will offer convenience and everyday low prices on natural and organic products that meet the company's industry-leading quality standards," Whole Foods said in a press release yesterday introducing the 365 by Whole Foods Market name.
"'365' in the name celebrates our belief that fresh healthy foods can be readily available to more people in an affordable way every day…365 days a year," explained the new president of 365 by Whole Foods Market, Jeff Turnas, in prepared remarks on the company website. "It also tips our hat to our popular 365 Everyday Value brand, which our shoppers seek out for quality, transparency and great value—the same attributes to come with our smaller-store format. He noted in a video on the company website, that 365 by Whole Foods Market is "not a discount model" or a "dumbed down version of Whole Foods."
Whole Foods didn't immediately respond to a request for comment and nor did broker Chase Welles of SCG Retail, who represents Whole Foods, along with Jacqueline Klinger.