Rent the Runway Moves Office HQ to 345 Hudson Street [Updated]
---
---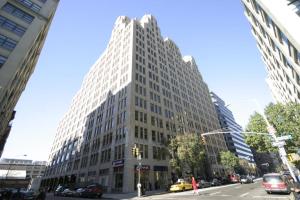 Rent the Runway is headed to a new corporate office in Hudson Square after signing a sublease to almost double its office space.
The online clothing rental company inked a deal for 40,000 square feet at 345 Hudson Street between King and Charlton Streets, according to Cresa New York. The lease is for seven and a half years, and the fashion e-commerce company will be on the sixth floor of the 17-story building.
Average asking rent in the building is in the $70s per square foot, a Cresa New York spokeswoman said. Rent the Runway wants to move into the Art Deco building by summer's end.
The six-year-old company will move from 163 Varick Street, roughly a quarter-of-a-mile away, where it occupied roughly 27,000 square feet across three floors, according to The Wall Street Journal, which first reported the deal.
"Rent the Runway is in growth mode and was searching for a new headquarters that would help it attract and retain talent," said Sam Mann of Cresa New York, who represented the tenant in the sublease, in prepared remarks. "The company outgrew its former office in the Hudson Square neighborhood and wanted a modern, pre-built space that could accommodate the company now and as it continues to expand over the next few years."
Mr. Mann, Robert Sattler and Marcus Rayner, formerly of Cresa New York, represented the tenant in the deal, while Michael Liss, Bruce Surry and Ben Fastenberg of CBRE represented the sublandlord. The identity of the sublandlord was not immediately clear.
Rent the Runway is joining some big tenants in the 797,573-square-foot building. Those tenants include publisher Penguin Putnam along with offices and for Viacom's Comedy Central, SpikeTV and MTV. Financial Printer Command Financial Press inked a deal in 2013 for almost 28,500 square feet in the building, as CO reported at the time. Retail tenants include Starbucks and Chase.
Update: This story was editor to clarify Marcus Rayner as "formerly of Cresa New York."