Movie Palaces of Yore Now Churches, Shopping Centers, Music Venues
---
---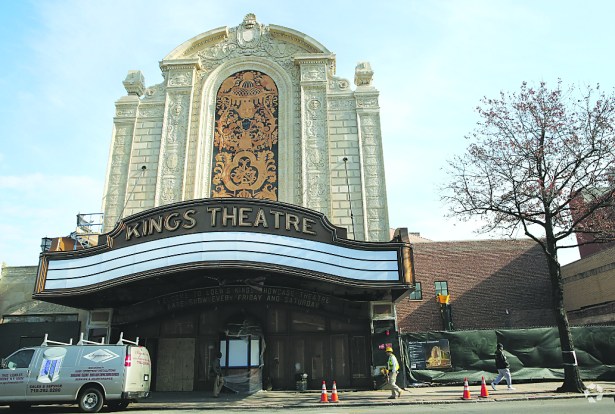 Have a movie theater you're looking to repurpose? Well, your best option might be to put it in the Lord's hands.
Old cinemas dating back to the days of Herbert Hoover and speakeasies have fallen by the wayside in the city's history. With high ceilings, strong acoustics and big auditoriums, these theaters are often repurposed into houses of worship or music venues—with retail space sometimes thrown into the mix. 
The original Loew's Wonder Theatres—built from the late 1920s until 1930—are often better recognized today as churches. Take the Paradise Theatre at 2403 Grand Concourse in the Bronx, which was leased out to a church three years ago. The same goes for the Valencia Movie Palace in Jamaica, Queens, a 3,500-seat theater that's currently home to the Tabernacle of Prayer church. And don't forget the United Palace in Washington Heights, another Loew's masterpiece that's been owned by the non-denominational United Church since 1969.
In other cases, one of these old theaters might capitalize on the good acoustics for something other than a sermon. The King's Theatre in Brooklyn, a Depression-era cinema, reopened earlier this year as an arts and culture venue. Between 200 and 250 concerts are going to be held per year at the repurposed music hall, according to the New York City Economic Development Corporation.
And you might have better luck catching a fly ball than catching a movie at 94-11 Rockaway Boulevard in Ozone Park, Queens. After first opening as Cross Bay Cinemas more than 90 years ago, the south Queens cinema shuttered in 2005 and became a Modell's Sporting Goods the following year.