Barneys Settles into LIC Space
---
---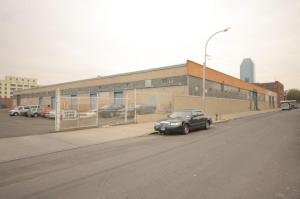 Barneys New York has moved some of its visual operations to 5-25 46th Avenue in Long Island City. The high-end fashion company has leased 10,000 square feet at the building between Fifth Street and Vernon Boulevard, according to The Real Deal, which first reported news of the lease.
Asking rent in the 46,000-square-foot building is $35 per square foot, TRD reported.
Barneys moved into the site about two months ago and has been enjoying it thus far, Tony Pfoho, a managing director for landlord Plaxall, told Commercial Observer. He declined to provide terms of the lease.
"It says a lot to the types of tenants that are moving to Long Island City," Mr. Pfoho said about the big-name brand moving to the neighborhood saddling the East River. "Barneys has been collaborating with our other tenants and I think it's a neat thing to see in Long Island City."
The identities of the brokers were not immediately available. A spokeswoman for Barneys could not immediately be reached.
LIC is undergoing a renaissance of sorts as residential development in the last decade has skyrocketed. Interest in traditional and repurposed office space has followed suit, as CO reported in April, especially in the Court Square and Queens Plaza portions of the neighborhood. The neighborhood with its cheaper rents has been attractive to some Manhattan-based companies such as Applied Research & Consulting, which recently signed a lease for 3,500 square feet at The Factory.