Investor Trio Buys Bushwick Building for $26.7M
---
---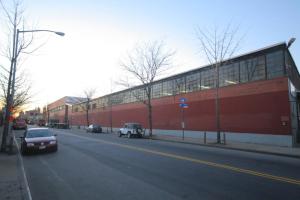 A group of investors has closed on 333 Johnson Avenue between Bogart and White Streets in the Bushwick section of Brooklyn for $26.7 million.
Buyers Normandy Real Estate Partners, Royalton Capital and Sciame Development plan on converting the former printing shop into a mixed-use space of offices, retail and food, according to TerraCRG, which represented the group in the deal. The seller was Richard Bart Realty, according to property records.
"This was a group of buyers looking for larger commercial properties to convert," said Dan Marks of TerraCRG. "They wanted an area that was attracting various types of users."
Mr. Marks represented the buyers along with Ofer Cohen, Melissa Warren, Peter Matheos and Michael Hernandez of TerraCRG. Sydney Blumstein of The Corcoran Group represented the seller.
The deal closed on April 30, according to Mr. Marks.
The new owners don't plan to overhaul the 160,000-square-foot industrial building too much, Mr. Marks added. The two-story building has the potential to go up to 286,000 square feet, according to TerraCRG materials.
"It doesn't look like initially they're tapping into those air rights," Mr. Marks told Commercial Observer. "If they wanted to develop more they could."
The seller, who operated a printing shop in the building, has relocated the company as the space became too big for his operations, Ms. Blumstein said.
"Having a building of this size…doesn't really fit their model in anymore," she said.