Emigrant Bank's Patricia Goldstein Dies in Bike Accident
---
---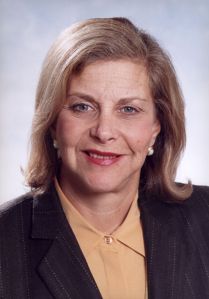 Patricia Goldstein, vice chairman and head of commercial real estate at Emigrant Savings Bank, and a recognized female pioneer in the real estate finance industry, died on April 29 after sustaining injuries in a bicycle accident on April 23. She was 69.
Ms. Goldstein was riding in a bike lane in Highland Beach, Fla., when a car veered off the road and struck her. She was pronounced dead at Delray Medical Center in Delray Beach.
Her husband, Howard Epstein, was riding on another bicycle and was hit by the same driver. Mr. Epstein was seriously injured and was also hospitalized. The driver, William Charles Clever, may face charges pending the outcome of blood tests, according to a local police report.
Goldstein was born on July 3, 1945, and raised in Oceanside, Queens. She began her banking career at Citicorp in 1966 and joined the bank's credit training program in the early 1970s. She later started the CMBS desk at Citi and was responsible for restructuring debt on billions of dollars' worth of assets following the financial crisis of the early 1990s.
She joined Emigrant, the oldest savings bank in New York City, in 2004 as chairman and head of CRE, overseeing credit decisions for the real estate group and the bank's other lending divisions.
Prior to that, Goldstein co-founded the real estate finance firm Citadel Realty Group in 1999 where she arranged debt and equity for clients and helped put together joint ventures. She remained a principal at the firm for two years before joining Milstein Brothers Realty Investors in 2001.
Goldstein was involved in several organizations throughout her career, including the Real Estate Board of New York and the Association of Real Estate Women, and ranked among Mortgage Observer's 50 most important people in commercial real estate finance in 2013 for her accomplishments over the years.
She was also widely known as an uncompromising advocate for gender and racially equality in the real estate industry.
"Pat was a consummate professional, as well as a pioneer and role model for women in commercial real estate," said Silverstein Properties CEO Marty Burger in prepared remarks. "She understood better than anyone how to get major projects financed and built. Most importantly, she was a dear friend and a mentor to me throughout my career. She will be missed by all of us who knew and loved her."
He was one of many in the business to offer condolences.
"Pat gave me my start in real estate and remained an important mentor throughout my career," said Brookfield Property Group CEO Ric Clark. "I have always admired her straightforward style and will forever be grateful for her support."
Goldstein is survived by her husband, her daughter, Alicia Goldstein, her son, Jeffrey Goldstein, and her grandsons, Jack Prusky and Jetson Goldstein.
Funeral services for the late banking executive will be held at Congregation Rodeph Sholom in Manhattan on Monday, May 4, at 11 am.