Bruce Eichner Asks Court to Lift Sales Ban at Manhattan Club
---
---
Developer Ian Bruce Eichner is asking a judge to lift a nearly year-long ban preventing him from selling timeshares at the Manhattan Club in Midtown, according to new court documents.
The developer filed a motion yesterday in Manhattan Supreme Court requesting that despite an investigation spearheaded by Attorney General Eric Schneiderman, more than 20 would-be buyers at the Manhattan Club at 200 West 56th Street between Seventh and Eighth Avenues be permitted to close their timeshare deals.
"We're…seeking to allow sales to be completed to 21 new owners who know about this investigation and still want their purchases at Manhattan Club to go through," attorney Gerald L. Shargel, a partner at Winston & Strawn, told Commercial Observer today. He represents Mr. Eichner and others associated with Manhattan Club. "We're also asking for the judge to order an end date for discovery and depositions."
Finally, Mr. Shargel said: "We are asking to have Bruce Eichner, [his wife] Leslie Eichner, [his brother] Stuart Eichner and New York Urban Management, the managers of it, removed from the terms of the preliminary injunction because the attorney general's office has made no showing that they have anything to do with this case."
Since 1996, Manhattan Club has offered annual ownership interests for tens of thousands of dollars, providing members with a fixed-week stay each year. There are 14,000 timeshare owners for the property's 286 hotel suites, according to a June 25, 2014 press release from Mr. Schneiderman's office announcing that he had won a court order stopping sales of timeshare interests at the residence-style boutique hotel because the owners were running a "bait-and-switch timeshare scheme."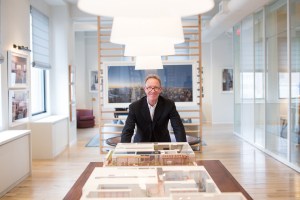 Members have found it "extremely difficult if not impossible" to actually book a room, a court exhibit from Mr. Schneiderman says. Meanwhile, annual common charges at the property have allegedly increased by about 200 percent over the last decade.
The June 2014 court order required that the "club's principals…testify in court about the club's practices and produce documents to the attorney general's real estate finance bureau about allegedly fraudulent sales tactics," Mr. Schneiderman indicated in the press release. The order prohibited "the corporations through which the club and the developers act from draining bank accounts connected to the hotel during the investigation. The Manhattan Club is further barred from foreclosing on timeshare purchasers, who the attorney general alleges were lured into investing with false promises."
Mr. Schneiderman launched an investigation after receiving complaints from nearly 100 Manhattan Club owners who were unable to book stays due to "a claimed lack of available rooms by the hotel's operators," the press released indicates. Meanwhile the rooms were allegedly being rented to the general public.
"The discrepancy between what Manhattan Club owners are getting, versus what they are paying for, is so extreme that a few owners have sold ownership interests back to the sponsor for only $1, just to escape the burden of paying the common charges," court documents from the plaintiff indicate.
The next court date—a private conference expected to address scheduling issues—is this coming Thursday, a spokeswoman for Mr. Schneiderman said, declining to comment further.