Related, Ponte Equities Building 80/20 Rental in Tribeca
---
---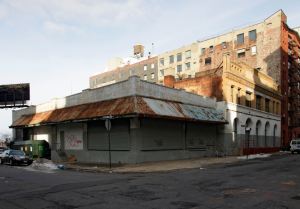 Related Companies and Ponte Equities are erecting an 80/20 rental building in Tribeca, Commercial Observer has learned.
The 10-story building at 460 Washington Street between Watts and Canal Streets will have 107 units, sources with knowledge of the building said, plus a gym, lounge/party space, rooftop garden, underground parking and a small day care facility on the ground floor. BKSK Architects was tapped to design the project and Ismael Leyva Architects is the architect of record, and designed the apartment interiors. In addition the building hallways will have windows that look out on a courtyard.
As for the design, George Schieferdecker, a partner at BKSK, said on the side facing the West Side Highway, the units have "wonderful river views and the West Side Highway running alongside it. It has traffic and great views." The facade there is "a little less staid or more dynamic" with more glass and metal. On the other side, "it's actually very quiet," he said. "It feels like a little oasis." That side is "calmer, more sedate," he said, and the design there is "kind of a take-off on larger-scale older brick, big-windowed manufacturing buildings that are al through Tribeca."
While the building will have "two very distinct sides to it," Mr. Schieferdecker said, "one side mergers into the other."
The project is slated for completion at the end of the year or early next year, one of the sources said.
Related's office was closed and Ponte didn't immediately respond to a request for comment.
Update: The headline and lead of this story were edited to reflect that the building is under construction, as per Tribeca Citizen.