New York Life Finances Bentall Kennedy's 757 Third Buy
---
---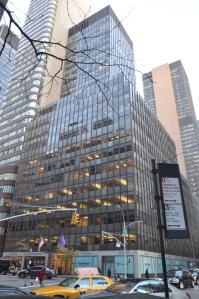 The newly minted owner of 757 Third Avenue apparently financed its buy with a $205 million loan from New York Life Real Estate Investors, the life insurance company announced today.
The loan on the mixed-use office tower has a term of 15 years, according to a statement from New York Life.
Canadian investment manager Bentall Kennedy bought the 503,000-square-foot Class A tower, at 47th Street, from Aby Rosen's RFR Holding for $360 million last month, as The Wall Street Journal first reported.
RFR embarked on a $30 million repositioning of the 27-story building in recent years. Last January the tower signed two new marquee tenants: accounting firm Grant Thornton and Berkley Insurance, according to published reports. Those replaced the previous anchor tenant, accounting behemoth KPMG, and brought the property to 95 percent leased.
"757 Third Avenue is a premier, well leased office building located in one of the strongest office markets in the nation," Eric Becher, senior director of New York Life Real Estate Investors' New York regional office, said in a statement. "This financing represents an excellent addition to our commercial mortgage portfolio."