Jonas Equities Picks Up Prospect Park South Building for $14.2M
---
---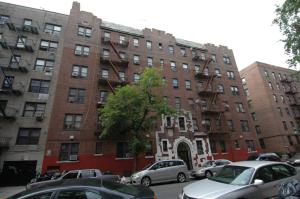 Jonas Equities has purchased a Prospect Park South apartment building for a whopping $14.25 million, according to property records.
The Brooklyn-based landlord nabbed 15-21 Crooke Avenue between Parade and St. Paul Places in the emerging neighborhood. With 54 rental apartments, that comes out to a value of $264,000 per unit, according to GFI Realty Services. The deal closed on March 31 and appeared in property records last week.
Erik Yankelovich of GFI represented the buyer and the seller in the deal. The seller is listed in public records as 15-21 Crooke Avenue LLC.
"[The buyers] were looking to buy in this neighborhood," Mr. Yankelovich told Commercial Observer. "There's tremendous demand from investors to buy in this neighborhood.
All units in the building are currently rent-stabilized, Mr. Yankelovich said.
It's a big net for the seller, who bought the building in 2003 for just more than $3 million, property records show. That huge increase is a result of heavy investment interest in Brooklyn with few properties to choose from, Mr. Yankelovich said, along with the building's location relative to mass transit and Prospect Park.
"There's so much demand and not enough supply. We're seeing pricings go through the roof at this point for the deals that are out there," Mr. Yankelovich said. " You're steps away from the park. Everything is right there."