Investors Bank Loans $22.5M for Bronx Multifamily Buy
---
---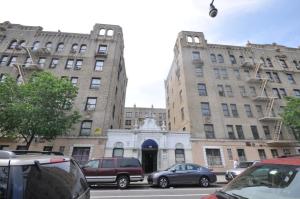 Investors Bank provided a $22.5 million mortgage to Brooklyn landlord City Life Realty for the purchase of a pre-war building in the Bronx, Mortgage Observer can exclusively report.
Eastern Union Funding brokered the loan for 975 Walton Avenue, which it bought for $30 million, according to City Life President Ben Kohn.
City Life Realty bought the 185-residence building, which includes ground-floor commercial space, from E&M Associates, a Brooklyn-based company that has recently bought several residential buildings in the city.
Both the building purchase and the non-recourse loan were finalized yesterday, according to the parties involved. Eastern Union's David Eisen brokered the loan for City Life Realty.
"David was successfully able to get a 12-year fixed term in the low 3 percent range," Mr. Kohn said. "But the main thing is he got three years of interest only, which allowed us to come in and rework the building while we have lower debt service. "
The landmark building, which sits in the shadow of Yankee Stadium, survived a six-alarm fire on the rooftop in July 2012 that injured three residents and 28 firefighters, according to previous reports.