Investment Bank Renews, Expands at 800 Third Avenue
---
---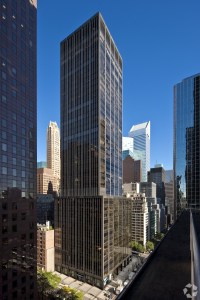 Scott-Macon, a middle-market investment bank, has signed a renewal and expansion to 16,546 square feet at 800 Third Avenue between East 49th and East 50th Streets through 2030, a source with knowledge of the deal told Commercial Observer.
The firm has occupied 15,908 square feet on the 15th and 16th floors since 1992, and will remain on the same floors with the additional 638 square feet.
Asking rents in the building are $70 per square foot, the source said.
Richard Brickell of Joseph P. Day Realty negotiated the transaction for the landlord, 800 Third Avenue Associates (SL Green Realty Corp. holds an interest in the building, but doesn't handle leasing or management of the property, the firm previously told CO). Benjamin N. Blumenthal and Norman Bobrow of Norman Bobrow & Co., represented Scott-Macon. Mr. Brickell didn't immediately respond to requests for comment and Messrs. Blumenthal and Bobrow weren't available for comment.