Valerie Carlise Named Managing Director of Operations at DTZ
---
---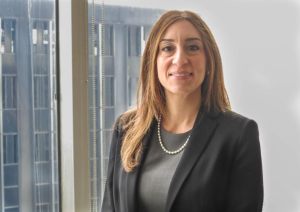 Valerie Carlise has joined DTZ's New York office as the managing director of operations, the company announced last week.
Ms. Carlise, who previously worked as the director of operations for Savills Studley's New York and Boston offices, started her new role in February. She is "work[ing] to drive operational efficiency" alongside Peter Hennessy, the president of the New York tri-state region, according to a spokesman for the real estate company.
"Valerie brings a wealth of experience and a set of superior qualifications to DTZ," Mr. Hennessy said in prepared remarks. "At a time when the office is expanding, her extensive knowledge in the human resources and operations management fields will allow us to strategically increase efficiency and ramp up our efforts to recruit, train and grow top-level talent."
Her multifaceted role includes working with human resources and operations management, ensuring administrative and support functions are performing at peak levels and optimizing internal and external continuity of service.
Ms. Carlise holds a Bachelor of Science in Business Management and Marketing from Cornell University. She could not immediately be reached for comment.