Mitsui Fudosan America Appoints New CEO
---
---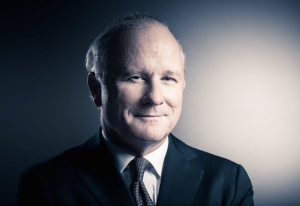 Japan's largest developer Mitsui Fudosan, which has a 92 percent stake at 55 Hudson Yards, has named John E. Westerfield the chief executive officer of its U.S. operations.
Mr. Westerfield, who was previously a managing director at Morgan Stanley, will assume his new role on April 1, according to a press release issued by the company.
"I am delighted to join Mitsui Fudosan America, one of the most innovative real estate firms in the world," Mr. Westerfield said in prepared remarks. "I look forward to continuing the expansion of the company in the U.S. market."
A spokesman for the company said Mr. Westerfield was not available for additional comment at this time.
Mr. Westerfield succeeds Yukio Yoshida, the former president and CEO of Mitsui Fudosan America. Mr. Yoshida served in that role for four years and according to a spokesman for the company, he has returned to Tokyo to assume the position of general manager of the Office Building Development Department at Mitsui Fudosan's corporate headquarters.
The company has also chosen to split the role of CEO and president. While Mr. Westerfield will now work as the company's CEO, Kaoru Yamaoka will work as the president. A spokesman for the company noted that "MFA split these titles to address the continued growth of their portfolio in the U.S."
MFA has partnered with Related Companies and Oxford Properties Group to build 55 Hudson Yards, expected to be completed in 2017. This property, which sits at West 34th Street and 11th Avenue, will feature 1.3 million square feet across 51 stories in the highly-anticipated far West Side Hudson Yards neighborhood. According to Bloomberg Business, the office tower will cost $1.4 billion to build.