Cammeby's Buys 30 Park Avenue for $194M
---
---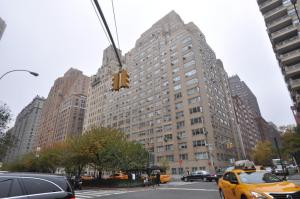 In a mammoth multifamily transaction, Cammeby's International led the purchase of a 20-story rental property at 30 Park Avenue from BlackRock and CalPERS for $194 million, Commercial Observer has learned
The real estate giant, run by Rubin Schron, borrowed $120 million from Ladder Capital to fund the purchase, a person familiar with the matter confirmed.
The five-year loan from New York-based Ladder carries a fixed interest rate of 2.87 percent and interest-only payments for the full term. Meridian Capital Group Senior Managing Director Abe Hirsch and Vice President Akiva Friend negotiated the financing.
One of the other investors in the deal appears to be Joseph Sitt's Thor Equities. If not, the sale may have been a quick flip, since Thor is cited in city records as purchasing the building for $179 million. If Thor did sell its full interest in the building that fast, the firm made a $15 million profit in doing so. A company spokesman declined to comment, citing a confidentiality agreement.
BlackRock and the California pension fund had purchased the 237-unit property in Murray Hill from Rudin Management for $97.2 million in 2005, city records show.
The 236,000-square-foot, beige-brick rental building was constructed in 1955, according to property records.
The asset, located on the northwest corner of Park Avenue and East 36th Street, contains more than 3,000 square feet of ground-floor commercial space and a 142-space parking garage.
Representatives for Cammeby's and Ladder were not immediately available for comment.
Update: This story was updated with details about Thor Equities' investment in the purchase of 30 Park Avenue.