Bank From Down Under Remains, Expands in Midtown
---
---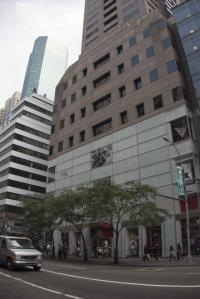 Westpac Banking Corporation is staying put at 575 Fifth Avenue and expanding to the entire floor of the building, brokers told Commercial Observer.
The Australian bank inked a 10-year renewal with the landlord, the Metropolitan Life Insurance Company, and will soon have the entire 39th floor to itself in the 40-story tower between West 46th and West 47th Streets, according to brokerage Savills Studley.
Savills' Daniel Horowitz and Gary Kerper represented Westpac, and Keith Caggiano and Gregg Rothkin of CBRE represented MetLife. CBRE didn't immediately respond to a request for comment via a spokesman.
The tenant of 19 years also upgraded to 15,475 square feet from 13, 841 square feet in the deal, according to Mr. Horowitz, bridging the two non-consecutive units it occupied on the floor. That was made possible by the building management moving its offices off the floor, he added.
Asking rents near the top of the 520,000-square-foot building are generally more than $100 per square foot, Mr. Horowitz said.
"They like the Midtown location," Mr. Horowitz said. "They have a tremendous amount of infrastructure in their base." The bank was also pleased with the renovations MetLife had done on the building, he added, which had given the tenants confidence in the landlord. "That's always an important decision to the tenant," he said.