1 New York Plaza Adds to Its Lunchtime Repertoire
---
---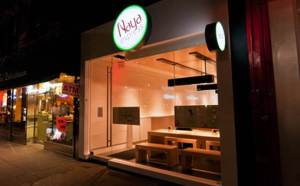 A fast-growing Middle Eastern food chain is heading Downtown among a cluster of other chains aimed at the lunchtime crowd, Commercial Observer has learned.
Naya Express inked a 10-year deal earlier this week for a 1,620-square-foot site at the redeveloped 1 New York Plaza, according to brokers in the lease agreement. Its neighbors include Chipotle and Starbucks, which have already set up shop, as well as the salad shop Chopped and burger joint Schnippers.
Albert Manopla of Kassin Sabbagh Realty represented Naya Express in the deal. Steven Baker and Kenneth Hochhauser both of Winick Realty Group represented the landlord, Brookfield Asset Management, along with in-house broker Mark Kostic.
The asking rent was $60 per square foot, according to Mr. Kostic.
After opening restaurants in Midtown, at 54 West 56th Street and 688 Third Avenue, Mr. Manopla said Naya Express owners wanted to target the lunch crowd in the Financial District.
"They're very excited. They think they're going to fit right in," he said. "They do very well in the Midtown market. They figure they can do the same thing in the Financial District."
Brookfield, which wrapped up renovation on 1 New York Plaza in January, planned on filling the 15 completed units at the site with some of the best places to serve the thousands of workers within walking distance, Mr. Kostic said. With the Naya Express lease completed, Brookfield has only four units left to fill, he added.
"We're really excited and happy with our lineup so far," Mr. Kostic said. "We hope that the last few spaces will be for additional best-in-town class uses."