Jordan Claffey to Head RFR's New Retail Division
---
---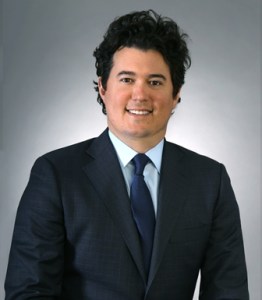 Jordan Claffey, the vice president and director of retail leasing at RFR Realty, will be heading up the firm's new retail-focused division from the company's office at the Lever House, the company announced today.
As head of RFR Retail, Mr. Claffey will oversee lease negotiations, business development and marketing initiatives within the firm's retail portfolio. The real estate investment, management and development firm hired Mr. Claffey last spring from Thor Equities, where he was a vice president of leasing.
"With [Mr. Claffey's] leadership, we've enhanced the retail components of both the RFR website and RFRSpace.com, which lists current availabilities," said Sheldon Werdiger, a spokesman for RFR, in a release. "We've also enhanced our direct and electronic marketing campaign. These efforts have vastly improved the visibility of our retail portfolio. By increasing RFR's in-house marketing support and focusing on direct tenant relationships, we are well-positioned to service our retail assets."
Recent acquisitions by RFR with significant retail components include The Church Missions House at 281 Park Avenue South, which houses ground-floor retail space and office space, and 190 Bowery, a building with a 4,200-square-foot ground-level retail space.
In November, Commercial Observer reported that CVS Health signed a lease for more than 12,000 square feet at RFR's 757 Third Avenue between East 47th and East 48th Streets.
Mr. Claffey also recently helped to restructure a lease for Sleepy's at RFR's 425 Fifth Avenue—moving them from the ground floor to a 7,409-square-foot space on the second floor, freeing up the ground-floor retail space.
"Over the past several years retail has been a top performing commercial asset class and this is especially true in Manhattan," Mr. Claffey said in prepared remarks. "New York City is the best market for talent and commerce and is the most attractive global market for retail as well. It's an exciting time to be a part of what we are doing at RFR with an emphasis on growing the retail portfolio in New York."