Continuum Seeks Permit for Shorter Harlem Tower
---
---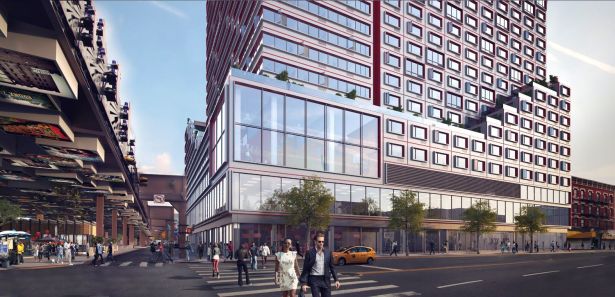 Ian Bruce Eichner's Continuum Company is seeking a permit to commence foundation work on a 24-story East Harlem mixed-use project, according to city Department of Buildings records, six stories shorter than the developer initially intended for the vacant site.
The Feb. 12 application notes that the project at 1800 Park Avenue between East 124th and East 125th Streets will rise 24 stories and reach 525 feet. There are expected to be 670 residences, plus retail, attendant parking for 162 vehicles and 2,224 square feet of space for 343 bicycles to park. Additional amenities include an indoor and outdoor lounge, library, game room as well as an exercise room.
These plans differ from what the developer was hoping to erect at the location. The filings for a 32-story building were disapproved by the DOB last July. Despite slicing some stories off the top of the building, 1800 Park is likely to be the tallest building in Harlem.
The design architect is ODA, project architect is SLCE Architects and the interior designer is Martin Brudnizki Design Studio, according to ODA's website.
Mr. Eichner purchased the lot in September 2013 from Vornado Realty Trust for $66 million.
Mr. Eichner declined to comment when contacted via cell phone and no one was reachable at ODA or SLCE.