Stagg Group Picks Up Bronx Site, Plans Second Webster Avenue Rental Project
---
---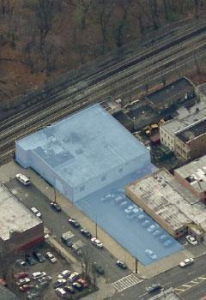 Fresh off receiving 50,000 applications for affordable housing at its soon-to-open Bedford Park Manor in the Bronx, Stagg Group has scooped up another site on the newly rezoned Webster Avenue with plans for another residential rental building.
Mount Vernon-based Stagg paid $4.1 million for a Norwood area property at 3084 Webster Avenue, in a deal including the adjoining 410-414 East 203rd Street, that closed last month and was recorded with the city last Wednesday. Direct private bridge lender Titan Capital ID provided a $2.9 million loan at a 70 percent loan-to-value ratio. The site looks like "a gun pointing west," said Adolfo Carrión, Jr., the executive vice president for Stagg.
Mr. Carrión, the former Bronx borough president, said Stagg is "breaking new ground," no pun intended, by investing in the Webster corridor. "It's really the next big neighborhod in the Bronx," he said.
The developer plans to build an 80-20 building with 138 units that will rise 11 or 12 stories, Mr. Carrión said noting that the company is still nailing down an architect.
Zoning allows for approximately 93,000 buildable square feet as of right, and approximately 124,000 buildable square feet with inclusionary housing, according to a spokeswoman for Ariel Property Advisors, the firm that brokered the deal. Ariel agents Victor Sozio, Shimon Shkury, Scot Hirschfield and Jason M. Gold represented the seller, L+M Development Partners. The brokers declined to comment.
"Given the many projects L+M is pursing in 2015, it did not make sense to maintain ownership of the site," a spokeswoman for L+M emailed.