Sheldon Silver and His Sway on NYC Real Estate
---
---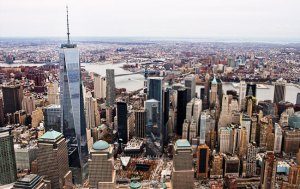 The outsize influence of Democrat New York State Assembly Speaker Sheldon Silver drastically impacted legislation over his decades-long political career. Now that Mr. Silver has been arrested on federal corruption charges, including having received $700,000 from a real estate law firm, Albany has been shaken and calls have been made for his resignation.
While Mr. Silver is under fire for his potentially illicit relationship with two law firms, there is no disputing the fact that he has been instrumental in shaping—and unshaping—the city's real estate landscape. With that in mind, Commercial Observer decided to look at some of the projects Mr. Silver has been involved in, none of which have been cited as a source of illegal dealings. Here are some of the most high-profile New York City real estate developments and issues that Mr. Silver has impacted.
The World Trade Center Complex
Following the Sept. 11 attacks in New York City, the rebuilding of Lower Manhattan became a top priority for the lawmaker. When the State Legislature approved multiple incentives to foster growth in Lower Manhattan and bring tenants back to the 16-acre World Trade Center site, it was seen as a victory for Mr. Silver. According to a 2009 New York Times article, Mr. Silver was "[developer Larry Silverstein's] most consistent champion." When the project reached a standstill in 2009, Mr. Silver pushed to propel it forward, according to the Times.
West Side Stadium
Mr. Silver's leverage also extended to projects that never saw the light of day, most notably the ill-fated New York Sports and Convention Center, or the West Side Stadium. Early in his administration, former New York City Mayor Michael Bloomberg made the stadium a hallmark of his plan to reinvigorate Manhattan's Far West Side and to bring the Olympics to the Big Apple. But Mr. Silver never supported the project, fearing it would slow momentum for rebuilding the Trade Center complex, and ultimately hastened its demise. "Am I supposed to turn my back on Lower Manhattan as it struggles to recover?" Mr. Silver asked at a news conference following the plan's rejection. "For what? A stadium? For the hope of bringing the Olympics to New York City?
Moynihan Station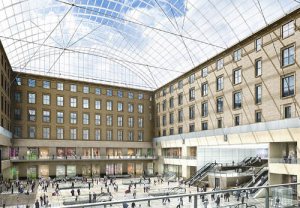 In 2006, New York Observer reported that Mr. Silver put the kibosh on then-Governor George Pataki's plan for Moynihan Station, transforming the Farley General Post Office at West 33rd Street and Eighth Avenue with available funding into a glistening new rail station for the city. "We thought our alternative provided the critical advantages that we needed and we thought it would be better for a full, safe modern transportation facility," said Mr. Silver's spokesman Skip Carrier at the time. Despite his opposition plans for Moynihan Station have chugged along (albeit slowly).
Superstorm Sandy
Mr. Silver's district at the lower tip of Manhattan was severely impacted by Superstorm Sandy, which led the Speaker to become a staunch ally of his constituents affected by the event. "My Lower Manhattan district was one of the communities that were hard hit by this devastating storm, and we are still struggling to recover," he said in a 2013 statement. Though the city took preliminary steps to relieve some of the financial burden of homeowners and businesses following the storm, Mr. Silver led his colleagues in the creation of the Hurricane Sandy Assessment Relief Acts, which allowed impacted property owners to apply for "property tax assessment reductions according to a sliding scale," according to a press release.
Scaffold Law
Labor Law 240, more commonly known as the Scaffold Law, mandates that employers on construction sites be responsible for the safety of their employees working off the ground. In 2013, contractors, property owners and stakeholders waged a campaign against this law, presenting a case that they are being unfairly burdened and employees are being absolved of responsibility. But Mr. Silver, who is a personal injury lawyer by trade, wouldn't entertain changing the Scaffold Law and became the most powerful force against reform. "Changes to the Scaffold Law are not being considered. We don't think it's the right policy to further burden injured workers," said Mr. Silver's spokesman Michael Whyland at the time, according to the Daily News.