Related Hires First Creative Director
---
---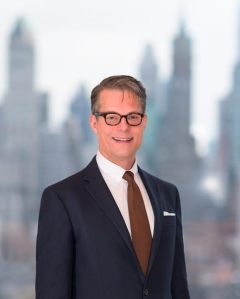 Related Companies announced today that Stephen Earle has been tapped for the newly created senior vice president and creative director position at the firm, according to a press release issued by the company.
In his new role, Mr. Earle will oversee Related's interior design work for its residential developments. He is joining the firm from Ralph Lauren, where since 2004 he has worked as the design director overseeing and managing the concept, design and development of home products for Ralph Lauren, Lauren, Chaps and American Living Brand.
"Whether working in publishing, product design, interiors, photography or television, I have been fortunate to hone my craft as a designer at organizations whose core values and goals embraced the importance of design and the drive to be the best-in-class," said Mr. Earle in prepared remarks. "With a professional career that has been centered on my fascination with interiors and presentation, and a personal passion for real estate, I am thrilled to be joining Related Companies and to be a part of a team that brings their vision to life."
Mr. Earle could not immediately be reached for further comment.
Before joining Ralph Lauren, Mr. Earle worked at Martha Stewart Living serving as a senior vice president and style director, as well as a home editor. He earned a B.A. in textile design from the Rhode Island School of Design.
"I am thrilled to have Stephen join Related in a newly created role leading our interior design initiatives," said Stephen M. Ross, Related's chairman and founder, in the release. "His proven talent and over 20 years of creative leadership in the fashion and home design fields make him an ideal addition to our company."