CBRE's Stephen Siegel on the World Trade Center, Working With His Kids and Sarabeth's
---
---
Last September, Stephen Siegel co-represented Hudson's Bay Company, parent company of Saks Fifth Avenue, in its plans to consolidate its New York City offices and relocate to 410,000 square feet at Brookfield Place. The transaction included additional space at 225 Liberty Street and 250 Vesey Street. That was the ninth largest lease signed in all of 2014.
Mr. Siegel is no stranger to big deals as the chairman of global brokerage at CBRE, where he has worked since the firm acquired Insignia Financial Group in 2003. Prior to the merger, Mr. Siegel was the president of Insignia Financial Group and the chairman and chief executive officer of Insignia/ESG, the latter of which was the commercial real estate division of Insignia Financial Group. (Insignia Financial Group acquired Edward S. Gordon Company, or ESG, then New York's largest commercial real estate company, in 1996.)
Mr. Siegel started his real estate career at age 15, after graduating from high school, as a mailroom clerk at the now-defunct residential real estate firm Bing & Bing. At 17, he commenced working at Cushman & Wakefield, 20 years later becoming the firm's chairman and CEO. Mr.Siegel was at C&W for 26 years, then spent three years as a partner in prime real estate development acquisition at the Chubb Corporation followed by 20 years at Insignia and CBRE combined.
In December, Commercial Observer sat down with Mr. Siegel in his sprawling office at CBRE's New York tri-state headquarters at 200 Park Avenue to talk about his investments including in the Knickerbocker Bar & Grill, working with his children and his perspective on the commercial real estate market.
Commercial Observer: When you were on the NYC Real Estate Expo panel I moderated last November, there was talk about a potential bubble. The bubble seems more of an issue on the high-end condominium market. Would you agree?
Mr. Siegel: Yes, I agree with that. But one will translate into another sooner or later. Mark my words: if people stop infusing capital here on the residential side, then perhaps the same people who are securing the dollars for investment in office buildings will begin to disappear as well.
So you're saying if it does cool in residential, it will eventually cool in commercial?
It could, yes.
So are you expecting that?
No. I'm not, 'cause there are other elements of commercial that could compensate for the potential of that particular bubble. [There's] the expansion of new industries: technology, advertising, media, information, the growth of companies like Google and Twitter. They came here because that's where they can get the type of people that they want and need to work for them.
That's why they came here—for the employees? 
Yes, I believe that.
I wonder how these companies have seen their cultures change in New York City. 
Actually they haven't changed their culture because they're trying to lease space that's conducive to their culture—wide-open space with social interaction. …You hear that all the time: "I don't want new, I don't want glass highrises,"—like Amazon just leased 7 West 34th Street. [It's] an older building, used to be a department store, and it has the kind of configuration they want. It's 400,000 square feet. That is a significant transaction. Google's focused most of their searches on existing buildings that allow them to maintain their own culture, rather than brand new construction. They don't want steel and glass. By the way, that's not going be a consistent trend because there's only a certain amount of that type of space around, and as these tenants grow, they are going to have to move into … newer space, existing space that might not be as "funky."
Which buildings are you working on at the World Trade Center?
Right now 4 and 3. [WTC 3 and 4 have] 2 million square feet of space available—there's no pressing need to build another building with 2 million square feet.
So are those two buildings your main focus right now?
I have those two Downtown. I am part of an agency team for what was the old St. John's Terminal Building, which is called CLARKSQN [at 550 Washington Street]. It is a partnership between Atlas [Capital Group] and Fortress [Investment Group] and Westbrook [Partners], and that's about a million square feet.
When did you start on that?
We started on that about a year ago. The whole face of the building's going be redone. There's going be retail on the ground floor. And they have the right to build another 300,000 square feet on top of the building.
Your daughter Cassandra works here at CBRE, correct?
Yes.
When did she start?
She graduated Dartmouth in 2012, so she started here in September in the "Wheel Program" [a 12- to 16-month program for recent graduates to experience different jobs at the firm] and she [was] 14 months in that, and she's been about 13 months in brokerage. So I guess about two and a half years.
So what's your level of interaction with her at work?
I do work on some stuff with her. She's a quick study, so I'll ask her for backup information I might need to have a discussion with a potential client, and I have her working on a few deals with me, which is kind of nice.
That's cute.
And she's good. She even corrects me once in a while, which is kind of funny.
Are people jealous that she gets such great access to you?
No, I don't think so, because juniors work on stuff here in a very extensive way, we have—
But for you?
I always had mentees and juniors working on stuff for me.
"I expect 2015 to be a duplicate of 2014. I personally do not see a bubble."
| | |
| --- | --- |
| "I expect 2015 to be a duplicate of 2014. I personally do not see a bubble." | |
And what about your son, Jared—are you involved with his company, Squire Investments, at all? 
A group of us invested in the building they just bought [in November 2014 at 43 Crosby Street for $15 million].
When you say "a group of us," do you mean folks from CBRE?
No, outside people. Nobody else from CBRE.
What kind of real estate investments do you have?
We're predominantly invested in multi-family housing in Harlem, Inwood, Washington Heights, the Bronx—at one point we had 80 buildings in the Bronx. We now have 100 buildings in Harlem, Washington Heights, Inwood and below 96th Street. And [that amounts to] 3,400 units.
So in a way you are in the residential market, right?
Yeah, but I'm not really. I'm in the residential market that's secure no matter where the market goes. We're not trying to sell condos. We maintain rentals at a level that are affordable for people in almost every instance.
What is your main source of investment—real estate, stock, etc.?
Restaurants. I've had a restaurant—I hate to say how long, because you're already going to use my age, which I hope you won't, but I've had a restaurant in the Village for 37 years, called the Knickerbocker. It's on Ninth [Street] and University [Place].
How often do you eat there?
Well, I go in spurts. Sometimes I won't go for weeks and weeks and then sometimes I'll go twice in a week.
What other restaurants do you own?
I'm a partner, not in an operating way at all—I'm more involved in it than any, but I'm a partner at three Sarabeth's, [one] at 92nd [Street] and Madison [Avenue], and then a partner in the new one on Park Avenue South and 27th [Street] and then the one in Tribeca.
How is the one at Park Avenue South doing?
It's doing very well. It's a beautiful place. Have the Goldilocks—it's a great omelet. My wife, when she was healthy enough to go to all those places, she would always order it: "A Goldilocks, more lox than eggs, and no cream cheese." She just wanted lox and eggs.
I didn't know that you were a partner in Sarabeth's. 
Yeah it was almost by accident I met the managing partner who was one of the best restaurateurs I ever met in my life—he's spectacular. And I was involved in the reopening of P.J. Clarke's on 55th Street and I still have a minority interest there, and PJ's on the Hudson. And I'm an investor—just an investor, passive, and one of many in [all three] Schnipper's [Quality Kitchen].
Any other interesting investments?
I have an interest for over 20 years in the Tri-City ValleyCats, a minor league baseball team [based in Troy, N.Y.].
You've really diversified.
Those things are fun. I do it for fun and to make money. I've been in restaurants that went down. I had a restaurant called Baldoria on 49th Street between Broadway and Eighth [Avenue]. It just didn't make it. It closed about five years ago.
Do you pay when you dine at one of your restaurants?
Yeah, we pay at all our restaurants. For example, if I have partners, which I do, in Knickerbocker, you know if one partner ate there eight times a month, and I ate there once every other month, that would be unfair. So we have a rule—everybody pays for their meal.
So how do you decide which restaurant to invest in?
If the partners are good and they have a track record, and you, or they've had success, as a rule, and you trust them … I used to buy companies for Insignia as we expanded around the world. It becomes a combination of extensive people due diligence, as well as the financial due diligence.
The whole secret essentially is due diligence?
Due diligence and having the right partner.
What's the minimum one could invest to be a restaurant owner?
I don't want to talk about what I invest or don't invest in real dollars. But … it depends on the restaurant and what the capitalization is—how much they need to raise and how many people they really want to have involved, and they'll set their plateaus that way.
But like you could go in for as little as a $100,000?
I would think so, mostly, as investments.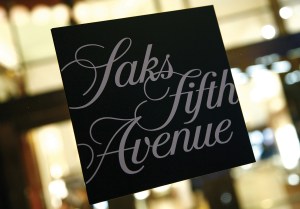 I'm just curious—not that I have $100,000 lying around.
No, no but I don't like that stuff printed. I don't like to talk about money.
I like talking about money.
Yeah, I know you do.
Everyone always wants to know, how much do people have, what do they do with their money.
I give most of mine away, particularly for leukemia research.
What's your one-sentence summary for 2014?
For the real estate business? I think it was a tremendous business right across the board, from the office leasing to condo sales, to apartment rentals, to construction management, to contractors—I mean you name any aspect of that business related to it, and it was a superhero.
The world is urbanized. And it has been urbanizing for… maybe 15 years or more. There was a period of time where people were leaving the city; they were running to the suburbs. Suburbs were where it was at. Just the opposite has happened. People who used to live and look elsewhere, they want to come back from school and come to work here. So that brings the companies here, because that's where the labor source is. And it's not just Manhattan. It's Brooklyn, which is absolutely booming. It's the Jersey waterfront, Hoboken, etc. And it's now the outer boroughs. Long Island City is starting to boom with residential. And all that's because of demand.
What are you expecting in 2015, in one sentence?
I expect 2015 to be a duplicate of 2014. I see continued success across the board in all aspects of real estate industry. I personally do not see a bubble.
Anything you want to say about the Hudson's Bay fall deal you helped broker in Lower Manhattan? 
It was an amazing deal. It was fantastic, it was great working with the Hudson's Bay people—they were very progressive. Their ideas for Saks, Saks Off Fifth down there, is brilliant, and it was one of the more enjoyable transactions I've ever done.
Are there any deals we should keep an eye out for that are on the horizon?
No, there's nothing that I can think of that I could give you a hint on. There's a lot of stuff churning; I think you'll see a lot of activity in Manhattan West.
[Mr.
Siegel
's phone rings.]
Maybe you want to get that?
No. I guarantee I've had 15 calls since you were here.