Non-Profit Consolidates in Former Goldman HQ
---
---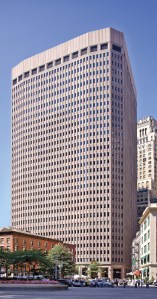 Year Up is consolidating its three offices in New York City into one space inside the former headquarters of Goldman Sachs in the Financial District, according to a spokesman for the non-profit organization. The new office will have 38, 407 square feet, according to The Wall Street Journal, which first reported the deal.
The office space will be on the sixth floor in 85 Broad Street between South William and Pearl Streets, for a 15-year lease term, according to Cynthia Wasserberger of JLL, who represented the landlords in the lease, along with colleagues Peter Riguardi, Frank Doyle and Jon Schrifrin.
The move will increase the organization's total foot print in New York City by 13,407 square feet, up from 25,000 square feet spread across its current offices, according to The Journal. Goldman Sachs left 85 Broad Street in 2009. It is now owned by MetLife and Beacon Capital Partners. Asking rents in the building run from the high-$40s to mid-$50s, the publication noted.
Boston-based Year Up works to transition young adults from poverty to professional careers in one year, with six months of training and six months in internship at major companies like Bank of America and JP Morgan Chase. It has two offices in the Financial District and one office in Downtown Brooklyn's old Dime Savings Bank Building at 9 DeKalb Avenue. One of its Financial District offices served national staff working from the city and the other two served participants in the program. The spokesman said that with three separate offices there was some disconnect between staff and participants.
Operating from 85 Broad Street will advance the organization's mission, the spokesman said, by giving the program participants the feeling that they belong inside impressive spaces by giving them a chance to enter the iconic building every day. The organization plans to make the move this fall following construction which is going on now.
"The column-free floor plans at 85 Broad Street provided a clean pallet for Year Up to build on and design in a way that facilitated more interaction between every division and level of the company," Ed Wartels from Cresa New York said in a press release. Mr. Wartels represented Year Up, alongside Mark Jaccom, the president and managing principal of Cresa New York.
Nielsen, the advertising research company, made a deal to relocate to the building in 2012, as Commercial Observer previously reported. Oppenheimer and Sungard are tenants as well, according to Ms. Wasserberger.