Kirkland & Ellis Re-Signs Lease at 601 Lexington Avenue
---
---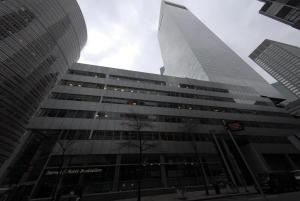 Law firm Kirkland & Ellis has extended its lease at Boston Properties' 601 Lexington Avenue between East 53rd and East 54th Streets for an additional 20 years, according to a press release issued by Savills Studley.
First reported by The Wall Street Journal, the 20-year extension means that the prestigious law firm will occupy 403,000 square feet at 601 Lexington Avenue until at least 2039. The current lease was set to expire in 2019. According to the Journal,  asking rents at the property range from the high-$60s per square foot to more than $150 per square foot.
"After an extensive study of all possible relocation alternatives, including new development, an early extension at this signature Manhattan tower was clearly Kirkland's best option," said Savills Studley's Mitchell Steir, who along with Matthew Barlow, Greg Taubin, David Goldstein and Jason Perla, represented the tenant in the transaction. Boston Properties was represented by John Powers and Andrew Levin in-house.
Boston Properties could not immediately be reached for comment.
The renewed lease was also a reconfiguration of the firm's office space, which includes trading space on floors 32, 33 and 34 for floors 45, 46 and 51.
The building at 601 Lexington Avenue, constructed in 1977,  includes a 59-story tower and was designed by Hugh Stubbins & Associates and Emery Roth & Sons.