Former C&W Broker Joins Colliers International [Updated]
---
---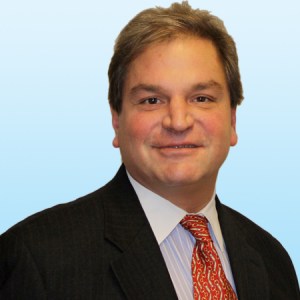 A 30-year Cushman & Wakefield veteran recently moved to Colliers International, Commercial Observer has learned.
James De Luca, a former senior director at C&W, joined Colliers Dec. 1 as a senior managing director in the company's tri-state operations division.
"James is a creative, entrepreneurial broker who provides a full scope of real estate services, with a focus on corporate clients both in New York and other markets," said Joseph Harbert, president of Colliers' eastern region, in a prepared statement. "He is a dynamic professional who will help us expand our market reach."
Colliers officials expect Mr. De Luca to continue the wide range of duties that made him a mainstay at C&W, where he had spent his whole real estate career, they said. Mr. De Luca represented both tenants and landlords, brokered investment sales and provided consultation services during his prior tenure, Colliers officials said.
Mr. De Luca facilitated transactions on behalf of ownership at 1177 Avenue of the Americas in Manhattan and at the RJR Nabisco headquarters in Atlanta, according to Colliers. He also acted on behalf of prominent tenants like Air France, Alitalia, the Bank of Nova Scotia, Help USA and Mutual of Omaha in transactions around the country and around the world, company officials said.
"After 30 years at C&W, I was open to making a change and welcomed this new opportunity to join Colliers International's dynamic team," Mr. De Luca wrote in an email.
Update: This story has been updated to include a quote from James De Luca.