Columbia Taps Winick for Manhattanville Retail
---
---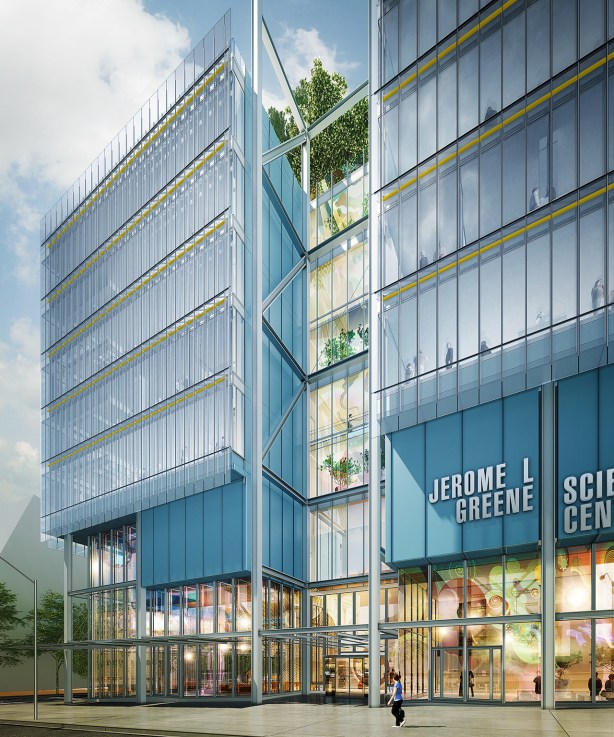 Winick Realty Group is going to grad school.
The trustees of Columbia University have selected the firm to market three retail spaces slated for phase one of the university's Manhattanville expansion plans, Commercial Observer has learned. The stores, which Winick brokers anticipate will be ready for possession in the fourth quarter of the year, will offer a collective 22,115 square feet of available space on the base of the 450,000-square-foot Jerome L. Greene Science Center on the northwest corner of West 129th Street and Broadway, Winick officials told CO.
The Winick broker team with the listing—Kenneth Hochhauser, Kelly Gedinsky and Michael Gleicher—are programming a 5,395-square-foot space for a grab-and-go tenant, a 7,050-square-foot corner storefront for non-food retail and a 6,255-square-foot spread for a traditional restaurant, the team said during a conference call. All three stores include mezzanine and lower level space and will see traffic from both pedestrians visiting the Mortimer B. Zuckerman Mind Brain Behavior Institute in the graduate science building above and other rising structures near the site, according to a Winick brochure about the listing.
"We're going to have a daily staff of researchers and students who are daily occupying the space," Mr. Gleicher said. "Each of these three spaces is going to highlight a locally-based and imaginative retail option or restaurant."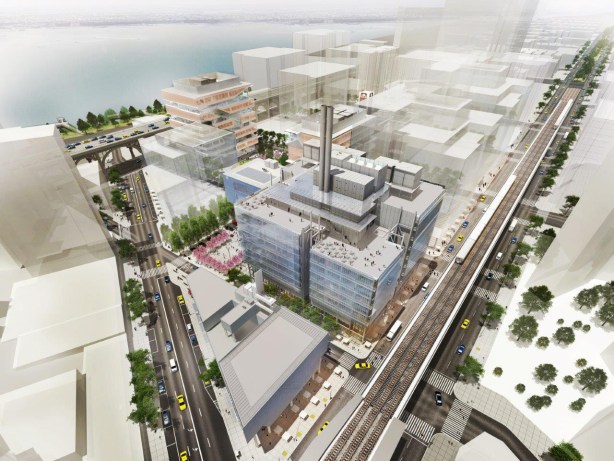 The brokers have yet to decide on asking rents for the new spaces, they said.
Construction workers are currently installing glass facade panels on the first floor of the building and masonry with epoxy coating on the property's below-grade floors, according to a construction update posted on Columbia's website. The school demolished a one-story building at 3205 Broadway last summer to make way for the building, as CO previously reported.
While Renzo Piano acted as the architect for the science center, Renzo Piano Building Workshop and Skidmore, Owings & Merill designed the master plan study for the 6.8-million-square-foot expansion the university is implementing. The first phase of the 17-acre expansion in West Harlem will also entail a conference center, a new headquarters and classrooms for the Columbia Business School and the Lenfest Center for the Arts, according to the university. In the subsequent phases, the university will erect new housing for students and faculty, as well as facilities for biomedical engineering, nanotechnology, systems biology, and urban and population studies.