Wax Center Lands Deal on Hell's Kitchen Strip
---
---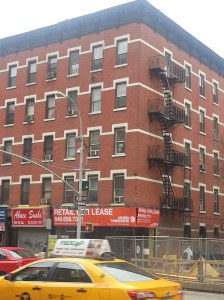 Uni K Wax Center has lined up a deal for 2,000 square feet of ground-floor space in the heart of Hell's Kitchen, Commercial Observer has learned.
The face and body wax center, which has dozens of locations in New York City, Florida and California, liked the West 48th Street corner location at 695 Ninth Avenue and hopes to benefit from the boom in existing and incoming residents in the area, according to the center's broker, Adam Goldschmidt of AG Consulting.
The landlord, Clinton Corner HDFC Cooperative, was so adamant about not having another restaurant in its space (Adamant Sushi and Leon Bakery Mexican Restaurant lease space from Clinton Corner HDFC Cooperative in the building), that it rejected offers from eateries offering rents 20 percent higher than the $200-per-square-foot asking rent, said James Famularo of Eastern Consolidated, who along with Jeff Geoghegan marketed the space. One of the main fears was vermin, Mr. Famularo said.
Uni K Wax Center signed a 15-year lease, which includes 800 square feet of basement storage space, a couple of weeks ago.
Video Cafe occupied the wax center's space before, but left about a year ago, Mr. Famularo said, adding: "Nobody rents videos anymore."
Mr. Famularo has had a lot of success on the strip from West 42nd Street to West 55th Street along Ninth Avenue, with six other leases including Southern Hospitality, City Sandwich and Atlas Social Club.