So They Say: Richard Mack Talks Debt Investments, New Division and Family Business
---
---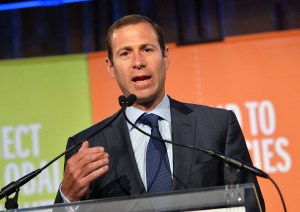 Richard Mack and his father, William, are now looking to raise more than $750 million for a private equity fund that will originate mortgages and trade real estate securities, as The Wall Street Journal first reported in late October.
Peter Sotoloff, a former managing director and originations chief at for Blackstone's real estate debt strategies group, left that post to helm the new fund with the Macks.
The new firm, Mack Real Estate Credit Strategies, will specialize in mezzanine debt, preferred equity and first mortgage loans for "properties in need of flexible capital," according to a company press release. Mr. Mack, 47, and his partners are largely focusing on debt investments because they provide an easier exit than equity, he said.
Mortgage Observer looks at some recent quotes from the seasoned private equity player and Mack Real Estate Group co-founder.
"As in any market recovery, or bubble, things are uneven right now. You have parts of the market that get ahead of themselves and parts that lag."
—Remarks at NYC Real Estate Expo panel (November 2014)
"If you hit the cycles right, returns are going to be great. If you hit the cycles wrong, returns are going to be terrible."
—Interview with The Wall Street Journal (October 2014)
"Unlike our development business, where we plan to hold real estate assets with institutional partners indefinitely, we believe that real estate debt investments, with finite maturities, are well suited for limited-life investment vehicles."
—Prepared statement (October 2014)
"My grandfather was a demolition contractor. He demolished a number of high-profile New York sites, [clearing the way for buildings like] the United Nations and Peter Cooper Village. One of the outgrowths of that business was a lumber-and-brick yard in Queens. He ultimately decided to build a few buildings there."
—Interview with The Real Deal (February 2014)
"A shock in the condo market could come from a disruption in the economy. So we are concerned about taking too much risk on the condo side. We are approaching it right now with preferred equity and mezzanine as a way to enter the business, but we're not ready to take on more risk from a common equity perspective."
—Interview with The New York Times (November 2012)