Silvershore Grabs Three Bed-Stuy Properties for $3.6M [Updated]
---
---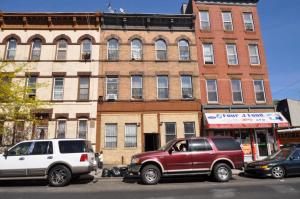 Silvershore Properties closed on the purchase three multifamily buildings along Patchen Avenue in Bed-Stuy for $3.6 million on Monday, Commercial Observer has learned.
The apartment buildings at 137, 148 and 150 Patchen Avenue, which total 22 units, add up to seven properties Silvershore has picked up in Brooklyn in November and December for a collective $15 million, company officials said.
"These are excellent properties for our portfolio," said Silvershore's David Shorenstein in a prepared statement. "They have strong income potential and asset value. We are always in the market for such acquisitions."
Patch Realty Corp. previously owned the three buildings, which together represent around 20,000 square feet and sit on a two-block stretch near the border of the Bushwick area, according to public records that don't yet reflect the new transaction. Marcel Fridman of Barcel Group facilitated the transaction on behalf of both the buyer and seller, representatives for Silvershore said.
Silvershore has acquired 36 properties in New York City in 2014 and now owns 70 overall, primarily in Brooklyn, according to company officials.
"Our holdings have grown considerably in Brooklyn this year," said Silvershore's Jason Silverstein in a prepared statement. "For 2015, we are intent on acquiring additional properties in neighborhoods we are active in."
Update: This story was updated to include the name of the broker who arranged the sale.