RockFarmer Capital Sells Two Residential Properties for North of $6M
---
---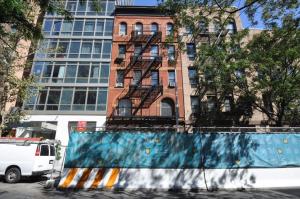 RockFarmer Capital, a provider of integrated real estate investments and service, has sold its properties at 3425 Gates Place in the Bronx and 307 East 85th Street in Manhattan for $6.9 million and $6.4 million, respectively, Commercial Observer has learned.
"Closing the sales of 3425 Gates Place and 307 East 85th Street is a result of RockFarmer's extensive experience, knowledge and vision of redevelopment and real estate markets," said George Michelis, the co-founder and managing principal of RockFarmer Capital.
The property at 3425 Gates Place in the Norwood section of the borough was sold to the Morgan Group, a buyer of multifamily buildings primarily in the Bronx. It is a six-story, 61-unit residential building that includes 60,000 square feet of space.
According to a spokeswoman, RockFarmer had performed numerous renovations on the property after acquiring it through the purchase of a note; prior to the renovations, the property had amassed over 450 violations from the city's Department of Buildings.
Rosewood Realty Group represented both the buyer and the seller in the transaction; Aaron Jungreis represented the Morgan Group and Michael Guttman represented RockFarmer in the deal, which closed in late August.
"They came in and really turned things around," said Mr. Guttman. "They stabilized the building and ensured that this was a safe and comfortable environment for people to live in."
RockFarmer sold its property at 307 East 85th Street between First and Second Avenues for $6.4 million to 307 Real Estate Associates LLC, owned by Lynn and Gary Gettenburg. This is almost double what the company purchased it for when it was bought in November 2011 for $3.58 million.
The 9,400-square-foot, five-story property includes 15 residential units and one commercial unit. The commercial space is currently being occupied by In Spa.
Marcus & Millichap's Joe Koicim and Peter Von Der Ahe represented RockFarmer and 307 Real Estate Associates in the sale. The deal closed in September.
"The property is right in a location that will see tremendous benefit with the completion of the 2nd Avenue Subway," said Mr. Von Der Ahe. "It will participate in the neighborhood's future rent growth."