W'burg Eatery Sells Parking Lot for $9.6M
---
---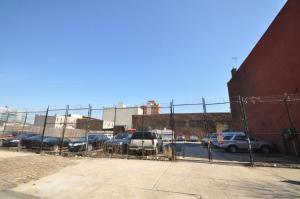 The 114-year-old North Williamsburg Italian eatery Bamonte's has sold its 10,000-square-foot parking lot to Alliance Private Capital Group for $9.6 million, Commercial Observer has learned.
The development site at 526 Union Avenue allows CEO Michael Kohn's company to build up to 36,000 square feet on the site, which is zoned residential, brokers from MNS Investment Sales & Advisory told CO. The sale, which hasn't hit property records, closed Nov. 5 and calculates out to just over $266 per square foot. Alliance officials intend to build a residential property on the site, MNS broker David Behin said."It would certainly make a great condo play right there," said Mr. Behin, noting several new developments in the area. "All of a sudden you have six or 700 apartment units. It's only natural that this site would come along as a great residential site, whether it's a rental or a condo."
Mr. Behin and his MNS colleague Joe Rosales represented both sides in the transaction.
Alliance Private Capital has been wheeling and dealing a lot in Williamsburg recently, with the Brooklyn-based real estate investment and financing firm closing on a parking lot at 510 Driggs Avenue on North 8th Street in September for $35 million, as Crain's New York Business reported. The company sold the Cascade Linen Factory at 835 Myrtle Avenue on the border of Williamsburg and Bed-Stuy for $60 million over the summer after buying it for $27 million last year, Crain's previously reported.