Security National Refis Part of Portfolio With Karlin Real Estate
---
---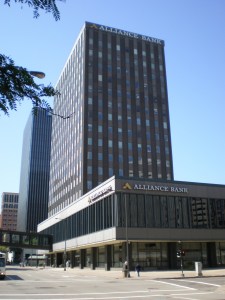 Karlin Real Estate, a Los Angeles-based real estate investment firm, provided an affiliate of Eureka, Calif.-based Security National Master Holding Co. with a $37.9 million credit facility to refinance six commercial assets located throughout the U.S., Mortgage Observer has learned.
Karlin's financing includes a $25.8 million bridge loan secured by a five-property, 1.4 million-square-foot portfolio of office and retail properties in Minnesota, Mississippi, Texas, Illinois and Michigan, a spokesperson for Karlin told MO. Karlin also provided a $12.1 million short-term loan to refinance a stabilized 184,608-square-foot office property in Louisiana.
Security National Properties filed for Chapter 11 bankruptcy protection in October 2011 and is mid restructuring. Karlin's portfolio consists of 10 regional shopping centers and 21-office properties located in 15 states.
Colony Capital is refinancing the remaining assets in the Security National Properties portfolio as the company prepares to exit bankruptcy, the Karlin representative said.
"It was critical to Security National's bankruptcy exit plans for us to execute the financing simultaneously with Colony Capital on a specific court approved date," Larry Grantham, co-managing director of real estate lending for Karlin Real Estate, said in a statement provided exclusively to MO. "This was a very complicated and highly structured financing with many moving parts."