Sam Chang Scores Another 99-Year Lease for a Parking Lot
---
---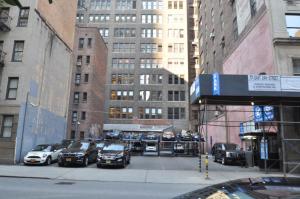 McSam Hotel Group's Sam Chang has landed another 99-year triple-net lease for a Manhattan parking lot, Commercial Observer has learned.
This one is at 111-115 East 24th Street, just off of Park Avenue South, according to Brian Ezratty of Eastern Consolidated. The annual rent is $900,000, Mr. Chang said.
The prolific hotelier plans to erect a hotel with at least 100 rooms at the 6,000-square-foot site with 38,000 buildable square feet, which is owned by a family using several different LLCs.
Champion Parking operates the parking lot at the site and will remain there for six months, Mr. Ezratty said.
Mr. Ezratty exclusively represented the landlord along with colleagues Peter Carillo and Scott Ellard in the deal, which closed yesterday. Mr. Ezratty brought Mr. Chang into the deal.
As Commercial Observer reported last Friday, Mr. Chang partnered with M&R Hotel Group to acquire the 35,400-square-foot through-block parking lot at 322-326 West 44th Street between Eighth and Ninth Avenues in a 99-year triple-net lease. Mr. Ezratty worked on that deal as well.
In the last year, Mr. Ezratty has also closed two other 99-year triple-net leases for parking facilities at 422 West 15th Street and 252 West 40th Street.