International Green Event To Open Passive Houses
---
---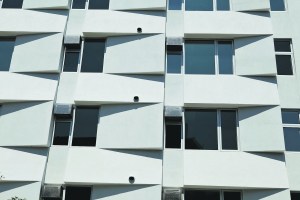 With hyper-efficient passive house designs growing in number in the region and attracting the notice of the city's top policy makers and developers, the New York Passive House organization will host 20 different open houses this weekend.
Starting today, those interested in the strict German standards, which cut a building's energy consumption by 75 percent, can visit new developments and renovated buildings from ranging from a condominium property in Brighton Beach to a single-family home in Scranton, Ken Levenson, the president of New York Passive House, told Commercial Observer.
"As savvy property owners and developers learn more about passive house, from the Mayor's new policy, 'One City: Built to Last,' or events organized by New York Passive House, we are seeing them connect the dots: passive house exceeds their customer's physical needs for comfort and health while fulfilling their aspirational desires by drastically reducing their carbon footprint," Mr. Levenson wrote in an email. "The real estate industry can provide a beneficial legacy and make money doing it."
The owners and architects behind the 20 properties will open their doors for two-to-three hour stretches to show off the innovative facades, tight insulation and controlled ventilation that makes the gigantic energy cuts possible. German architects and engineers started the passive house movement in the early '90s, and the standard is transforming new developments in many parts of Europe. This year's international open house event will display properties on five continents, according to the International Passive House Association.
Much closer to home, American pioneers in the practice like developer Marshall Sohne, who anticipates cutting energy use by 90 percent at his new eight-unit Columbia Waterfront Condominiums in Carroll Gardens, Brooklyn, will invite guests. And visitors will also have the opportunity on Saturday to visit Thomas Paino's Climate Change Row House in Long Island City, Queens, which features a cloud-like exterior made from a composite material called 'space-brick.' One large-scale site not featured in the open house–the Cornell Tech campus slated for Roosevelt Island in 2017–will also be implementing passive house features.
New York Passive House has posted the schedule of the open houses on its website, noting a suggested donation of $10 at each site.