$42M Refi for Times Square Office Building
---
---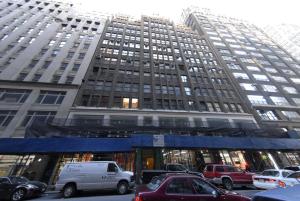 Meridian Capital Group negotiated a $42 million mortgage to refinance an office building owned by Brooklyn-based Orbach and Associates. New York Community Bank provided the loan on 260 West 39th Street, a 172,500-square-foot property, according to city records.
The 12-year loan has a fixed-rate of 3.875 percent and interest-only payments for the first four years, followed by a 30-year amortization schedule, according to a representative for Meridian.
Meridian Capital Group Executive Vice President Avi Weinstock and Vice President Josh Rhine brokered the deal.
Orbach bought the 18-story property in 1998.
"Meridian was able to leverage the upside of the multi-tenanted asset with a lender that recognized the value of the asset and experience of the sponsor to negotiate a cutting edge deal with a long term, competitive interest rate and the proceeds the borrower required," Mr. Rhine said via email.