Nonprofit Expands in Midtown East Relocation
---
---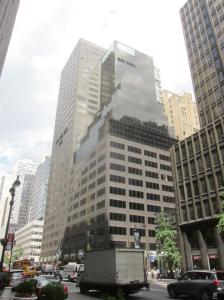 The Foundation for the Global Compact, a nonprofit United Nations partner organization, will more than double its office footprint by moving less than a block west from its current digs in the first quarter of 2015. The nonprofit signed a 15-year, 27,235-square-foot lease on the entire 12th floor at TIAA-CREF's 685 Third Avenue, Savills Studley announced Wednesday.
The organization, which raises awareness about the UN Global Compact and works to create partnerships with businesses and governments, will depart a 9,800-square-foot space nearby and consolidate from space it currently uses at the UN headquarters. Asking rents were $60 per square foot, Savills Studley officials said.
"The Foundation wanted to streamline and modernize its operations with larger, more efficient space," said Daniel Horowitz of Savills Studley in a prepared statement. "In addition to supporting its increasing headcount, the foundation chose 685 Third Avenue due to TIAA-CREF's sustainable practices and commitment to the environment which reflected the UN Global Compact's mission."
Mr. Horowitz and his Savills Studley colleagues Christopher Foerch, Jeffrey Peck and Joseph Messina represented the foundation in the transaction, while Paul Amrich and Zachary Freeman of CBRE negotiated on behalf of the landlord.
The UN Global Compact has drawn 8,000 signatory businesses in over 140 countries who pledge to uphold 10 guiding principles in their business practices, Studley officials said. Crain's New York Business first reported the deal.
Representatives for CBRE declined to comment.