Mercantil Commercebank Finances Chelsea Retail Condo Buy
---
---
Mercantil Commercebank originated a $17 million mortgage to help finance the acquisition of a single-tenant retail condominium on the corner of West 24th Street and Seventh Avenue in Chelsea, Paulo Garcia, an executive at the bank, told Mortgage Observer.
New York-based Maguire Capital Group purchased the retail condo at 245 Seventh Avenue from Macklowe Properties for $31.5 million, according to another person familiar with the transaction. The price paid amounts to $3,316 a square foot.
The buyer and seller could not be reached for comment in time for publication.
"The client was under contract and needed to close quick, so we were able to do the closing within three weeks," said Mr. Garcia, team leader in the bank's real estate lending group, who negotiated the deal. The seven-year interest-only loan closed on Sept. 24 and carries a "very competitive interest rate," he said.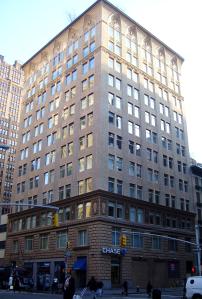 The 9,500-square-foot condo space is leased to a J.P. Morgan Chase & Co. bank branch, property records show.
"The tenant is paying a lower-than-market rental rate, which made the deal very attractive to us," Mr. Garcia said. "We like the urban retail product on locations that have a good amount of foot traffic around them. This is a product we are particularly competitive on in terms of pricing and in terms of our ability to execute quickly."
A team from Cushman & Wakefield brokered the sale. Meridian Capital Group's Daniel Jacob and Aaron Birnbaum brokered the loan from Mercantil Commercebank.
Within the past few weeks, the South Florida and New York-based bank also originated a $10 million loan for the acquisition of a mixed-use property on the Upper East Side for an existing customer, Mr. Garcia told MO.