Immigration Law Firm to Relocate in Financial District
---
---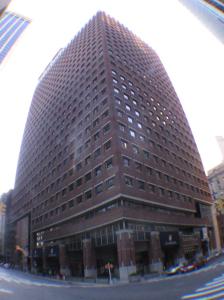 The Law Offices of Grinberg & Segal will move southeast from its current location near the World Trade Center on Nov. 1 through a 10-year, 3,832-square-foot lease at the Beekman Estate's 11 Hanover Square at the corner of Hanover and Beaver Streets, Commercial Observer has learned.
The immigration-focused firm will expand from its current office at 111-115 Broadway into a full-floor space where asking rents ran in the mid-$30s per square foot on the 10th floor of the property, said Gabe Whitman, who represented the tenant under his eponymous brokerage.
"The office grew and they got a lower price per foot," Mr. Whitman said. "It was an attractive rent and build-out."
Mr. Whitman negotiated with in-house representatives of the landlord, he said.
The 30-year-old law firm has represented clients in 15 states and six federal judicial circuits, according to its website.
Officials at the Beekman Estate didn't immediately return a request for comment on the deal.