Emerald Creek Lends $23M For LES Condo Project
---
---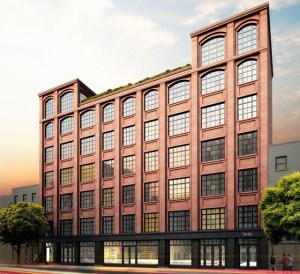 New York-based private equity firm Emerald Creek Capital provided a $23 million acquisition/bridge loan for the purchase of a development site on the Lower East Side.
Sponsor DHA Capital intends to build a mixed-use project at the site, located at 50 Clinton Street. The building will hold seven-stories of residential condominiums as well as retail, a gym and roof deck for residents. 
Josh Schuster, a principal at DHA, said his firm took over the shovel-ready site from previous would-be sponsor Icon Realty Management.
"We inherited their plans and permit. It's almost permit-ready, and we will carry the ball into the end zone from here," Mr. Schuster told Mortgage Observer.
The non-recourse loan covers some of the cost of acquisition and helped with the cost to procure the permits and revise the drawings, Mr. Schuster said. The total of the loan comes to 85 percent of the appraised value of the building. The permits and land set DHA back $28 million, Mr. Schuster said.
"They gave us a 12-month term with two six-month extensions … the rate is prime plus 6.5 percent," Mr. Schuster said. "It's a little more expensive than what we would like to pay but they gave us such high leverage." Emerald also gets 2 points as an origination fee, a consideration afforded in part because the loan also has no pre-payment penalties, Mr. Schuster said.
Plus, the speed with which the loan closed will allow DHA to get to market fast—hopefully ahead of competitors. "We can immediately submit to the A.G.'s office," Mr. Schuster said.
"What attracted us was the size of the condos," said Mark Bahiri, managing partner with Emerald Creek. "These are really smaller units, which we see as an underserved market segment." The New York Daily News first broke news of the recently financed project's "contrarian" business plan—smaller apartments—earlier this week.
The deal was within Emerald Creek's rather specific wheelhouse: short-term bridge loans that can be closed quickly. The firm's loans carry one to two-year terms and are all interest-only.
In the current environment, Emerald Creek's speed has been a huge asset, said Mark Penna, also a managing partner with the company.
"One consequence of financial reform since the crisis in 2008 is that regulation has swung to an extreme," Mr. Penna said, making it "extremely difficult to make transactions happen quickly."